Tomato and Pesto Goat Cheese Frittata
Breakfast, lunch, dinner…we got you covered with this one.  Nothing is as versatile as a frittata.  A blow your mind breakfast on its own or pair it with a simple salad for a full meal later in the day.  Serve it hot, room temperature, or hell….I'd even eat it cold, right out of the fridge, at 2am, while standing there in the dark after too many beers.  Do you have your speakers ready on full volume?  No?  Well, you better.  Right now.  I mean it.  Seriously…I'll wait while you get yourself ready.  Cuz this playlist is full of good ol standbys.  Ones you can enjoy anywhere, anytime…just like the frittata.  Songs that will forever have a place in my heart.  Not because of some special memory.  Just because they're super fucking great, alright?!  Now go crack some eggs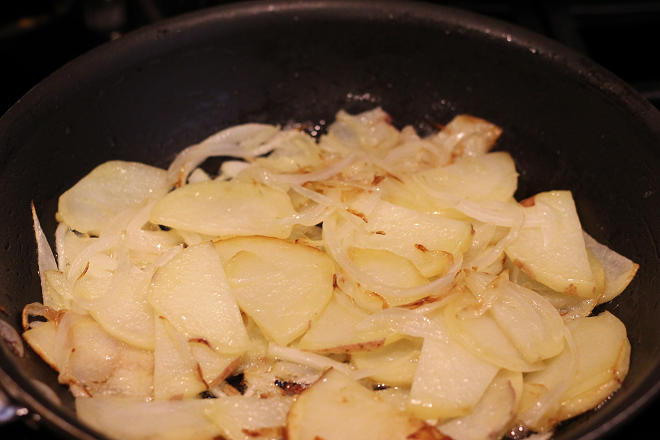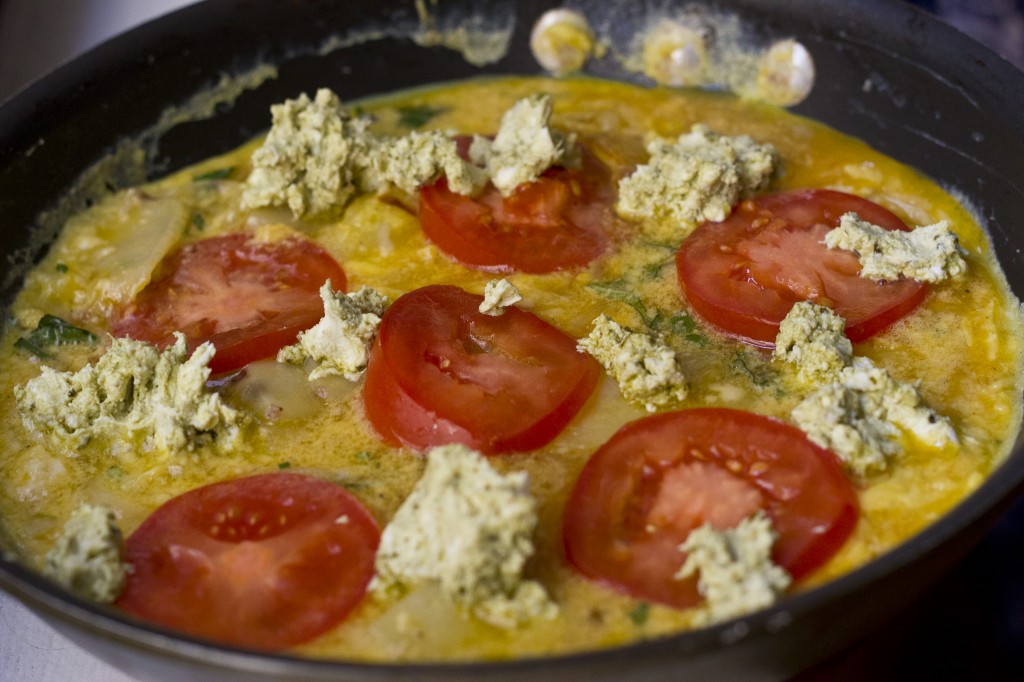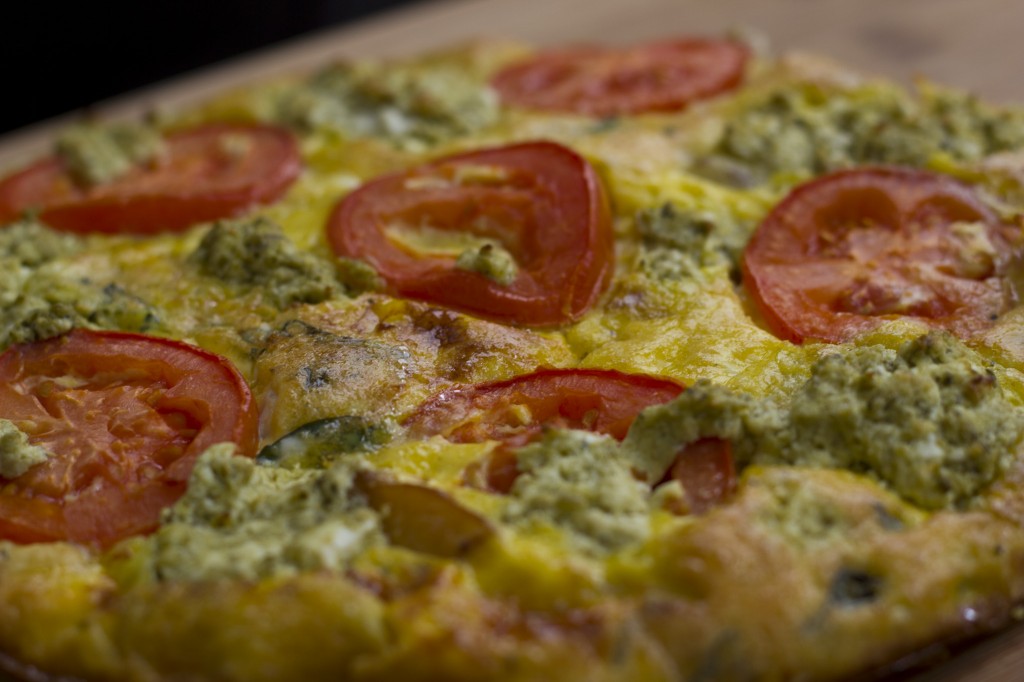 TOMATO & PESTO GOAT CHEESE FRITTATA
3 tablespoons extra-virgin olive oil
1 small yellow onion, halved and thinly sliced
1 medium red potato, peeled and thinly sliced into rounds
6 eggs
1/4 cup grated parmesan
1 teaspoon kosher salt
1 teaspoon chopped fresh basil
Freshly ground black pepper, to taste
2 ounces goat cheese, at room temperature
1 tablespoon pesto
1 plum tomato, cut into rounds
 Preheat oven to 425 degrees F.
Heat oil in nonstick skillet over medium-high heat.  Add the onions and potatoes. Cook, stirring occasionally, until lightly browned and soft, about 10-15 minutes.
In a large bowl, whisk together the eggs, parmesan, salt, basil, and pepper.
In a separate bowl, mix together the goat cheese and pesto.
Remove skillet from heat.  Add the egg mixture to the skillet and stir to distribute the onions and potatoes evenly.
Place the tomatoes over the top and dollop the pesto goat cheese around the tomatoes.
Bake for 15 minutes until lightly browned and the center is set.
Photo credit: Mark Ward