Fish Tacos with Cabbage Slaw and Tomatillo Avocado Salsa
I love a tasty dish that's also good for me.  No sluggish feeling after eating this one.  You'll feel good enough that afterwards you'll want to take a long bike ride, jump in the pool, go streaking…whatever works for you. No judgement here people.
Let me tell you about this tomatillo avocado salsa.  It's adapted from Rick Bayless. I love it.  On everything.  So keep it in your back pocket. No, not literally…that would be messy.  It's a lil bit tangy, a lil bit creamy.  Great on all sorts of tacos or even sopped up with tortilla chips.  Try it out as you wish.
What I like as much as the salsa is this playlist.  Could listen to it on repeat for hours…and have!  I mean who doesn't love Heart?  Dinosaur Jr., Tegan and Sara, The National, and R.E.M. also contribute.  Now go get your omega 3s!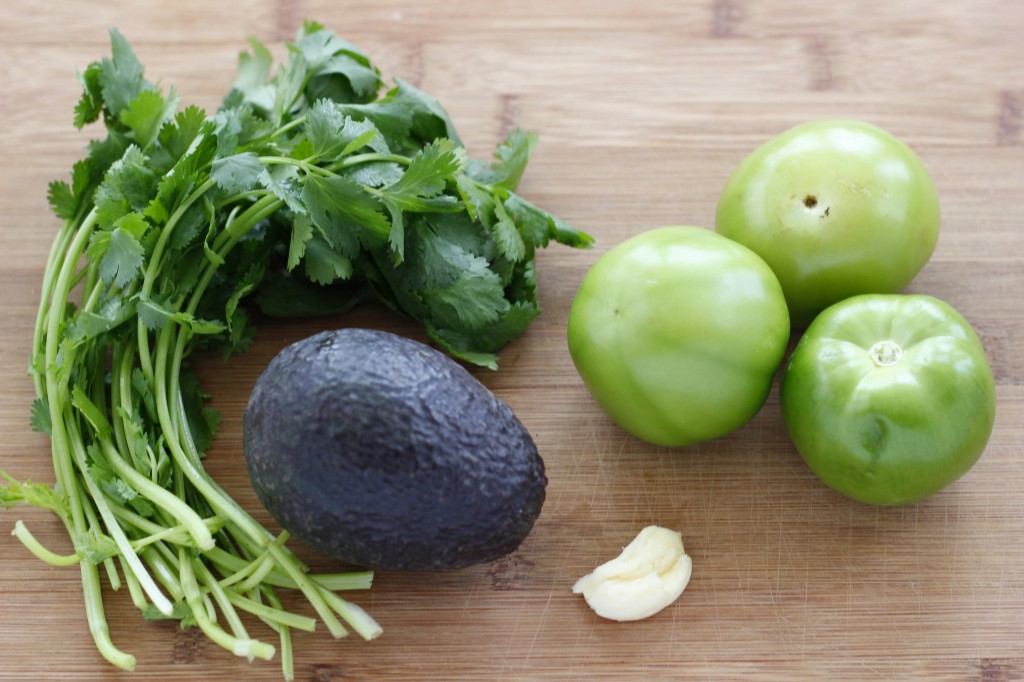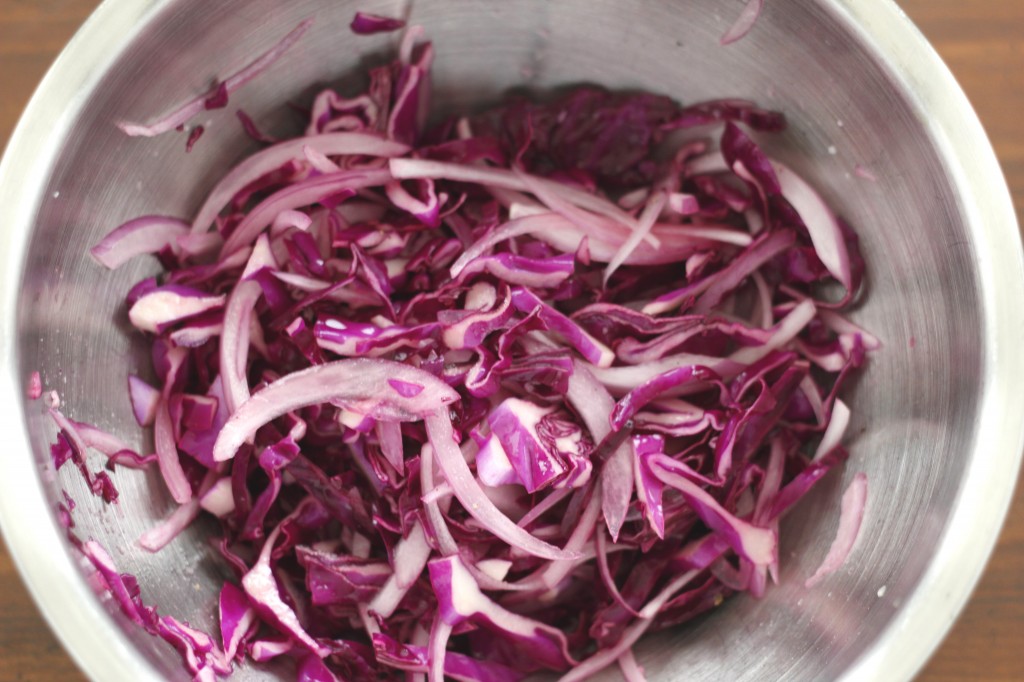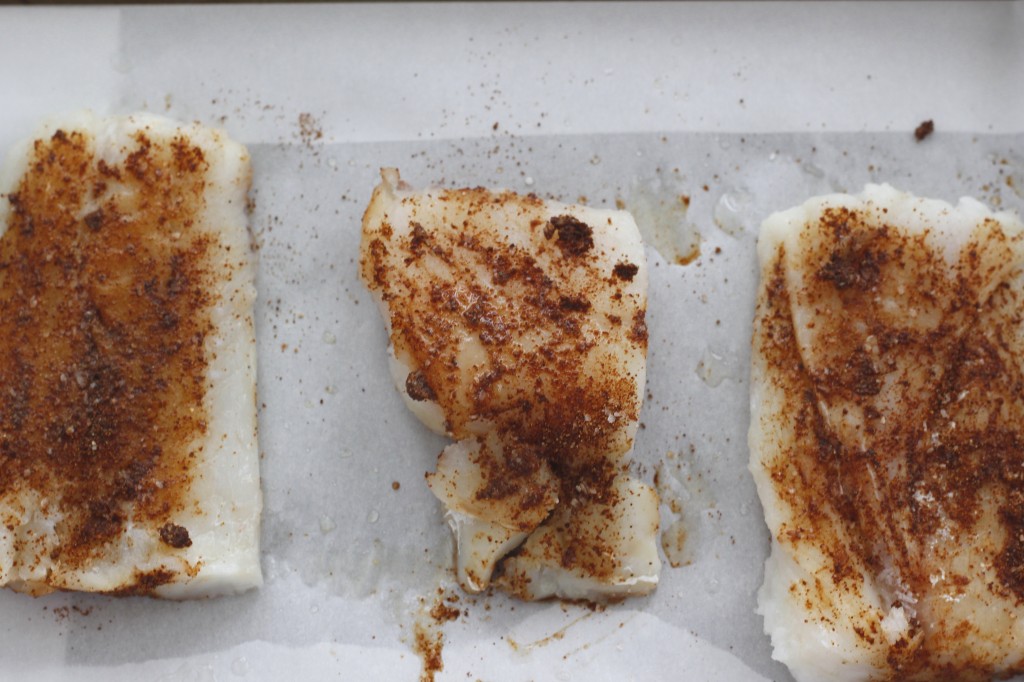 FISH TACOS WITH CABBAGE SLAW AND TOMATILLO AVOCADO SALSA
Fish
1 lb cod fillets (or any white fish you prefer)
1 teaspoon cumin
1 teaspoon paprika
½ teaspoon chili powder
½ teaspoon salt
pepper to taste
Cabbage Slaw
½ head of small red cabbage, cored and sliced
¼ medium red onion, sliced
1 lime
salt and pepper to taste
Tomatillo Avocado Salsa
3 tomatillos, husked and rinsed
1 avocado, pitted and removed from skin
1 garlic clove
¼ cup cilantro
salt and pepper to taste
(add a jalapeno if you like it spicy)
12 tortillas
For the fish…

Preheat oven to 400

Mix together the cumin, paprika, chili powder, salt, and pepper to make a rub and put it on each side of the fillets

Bake fish 12-15 minutes and then break it up into chunk, flakes, whatever size you like (cooking time may vary depending on the type of fish you use)
For the cabbage slaw…
Combine the sliced cabbage and red onion in a bowl.  Squeeze the juice of the lime, add salt and pepper and toss 'em all together.
For the tomatillo avocado salsa…

Roughly chop the tomatillos, garlic, avocado, and cilantro and put them in a food processor.  Pulse a few times until they're combined
To finish…
Grill the tortillas over an open flame and top 'em with the fish, slaw and salsa.