Dear Bacon, I love you. You never let me down, you get along well with my friends and always make me feel like we really have something special. The way you work your magic with me (arugula!), tomatoes, and the croutons in this dish is downright astonishing. It's hard to put into words but Dean Martin, Otis Redding, and Rick James really have a way of letting you know how I feel about you. Love, Rockin Arugula.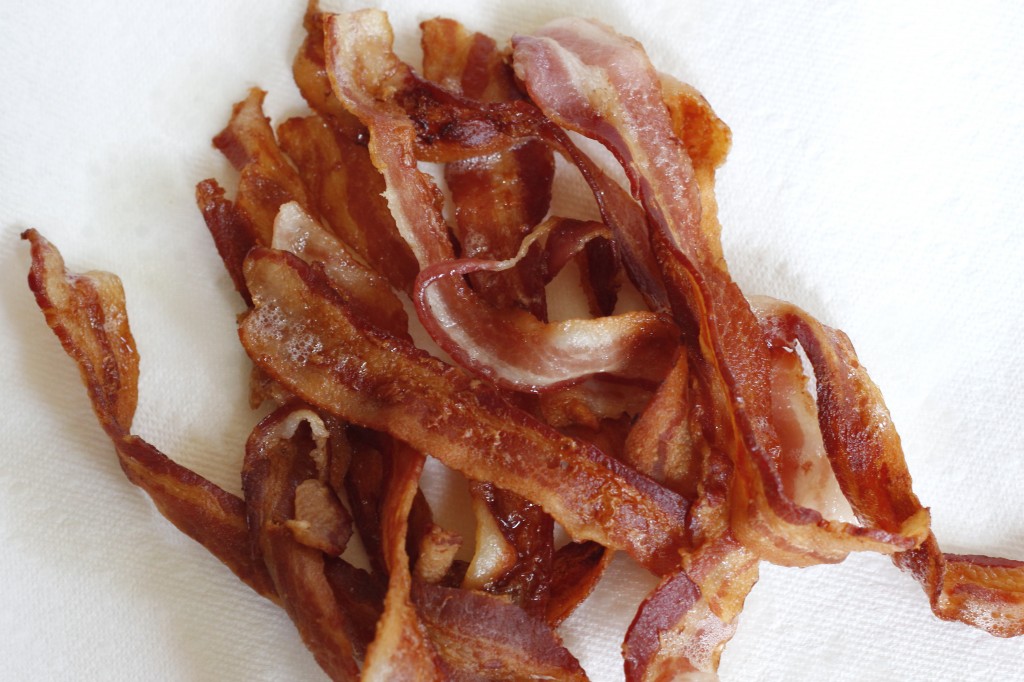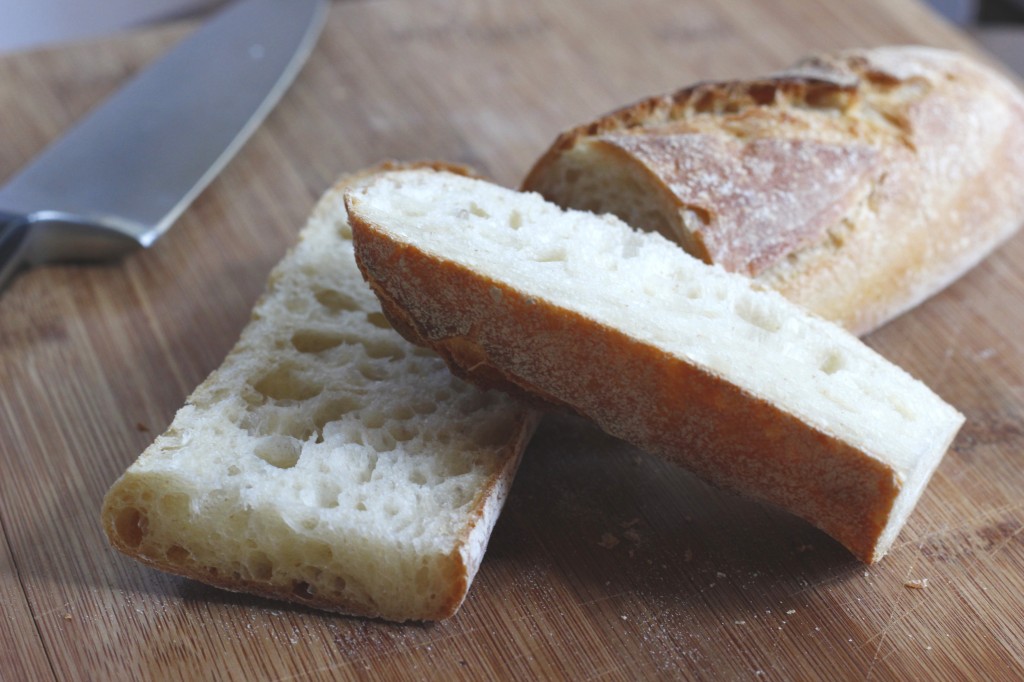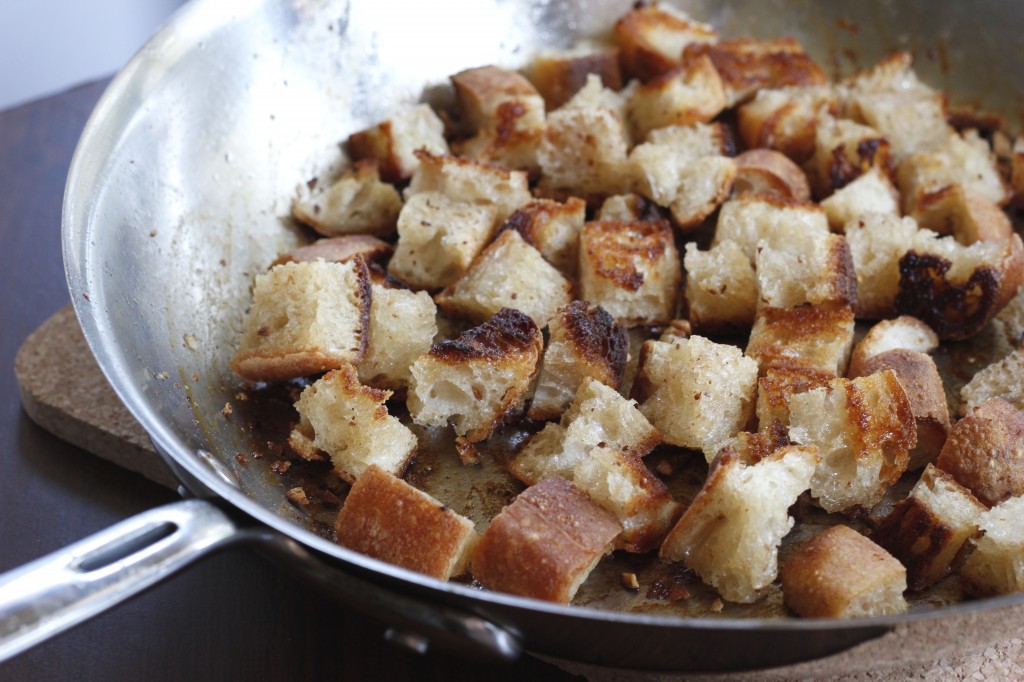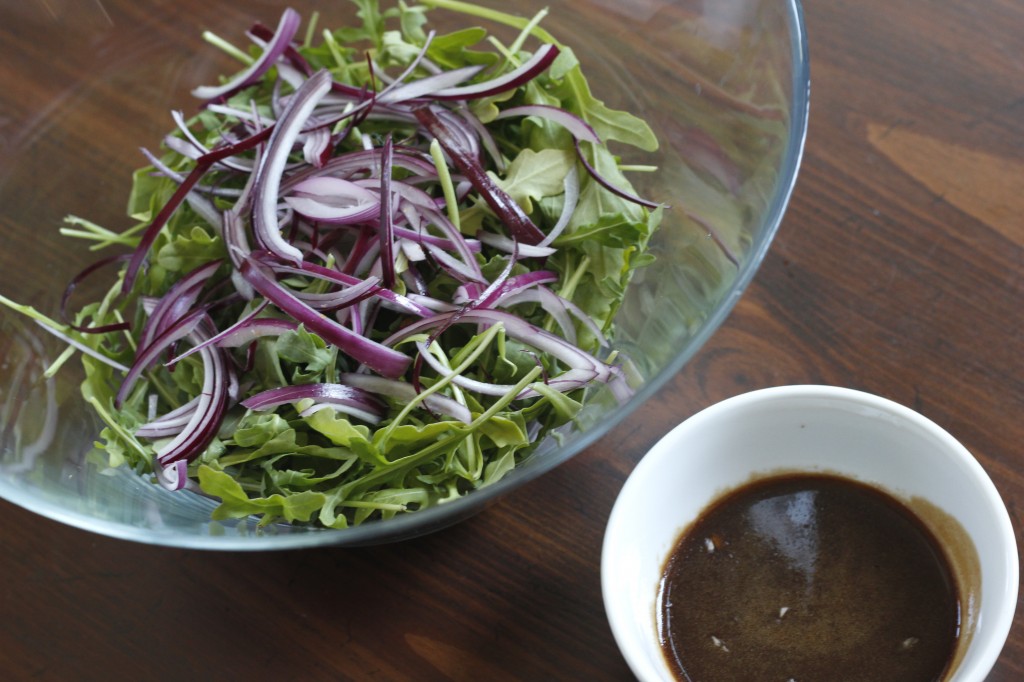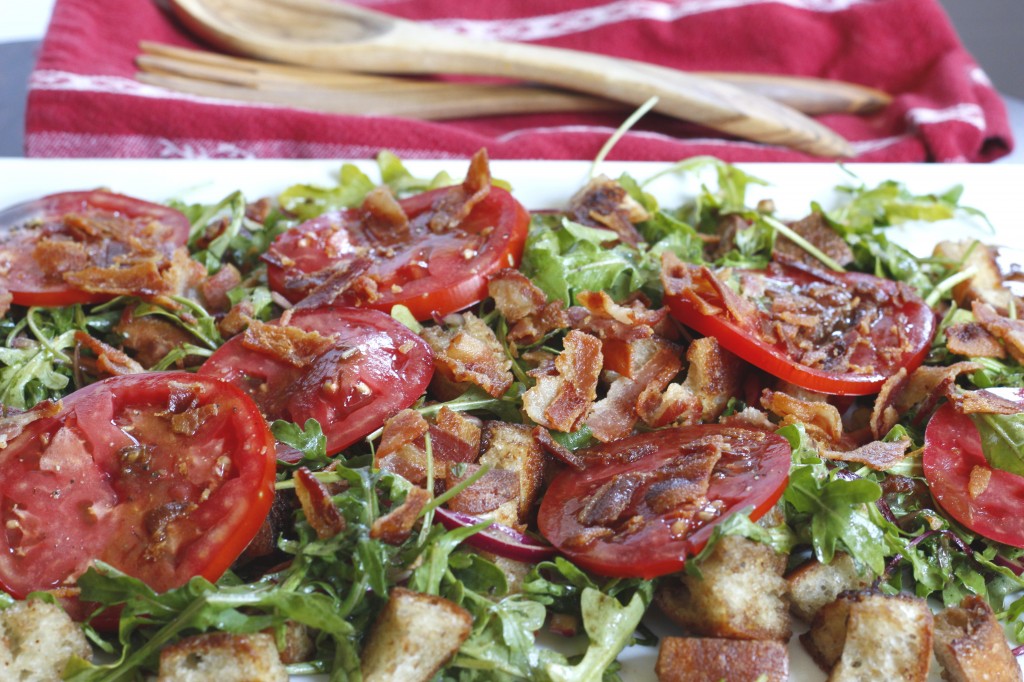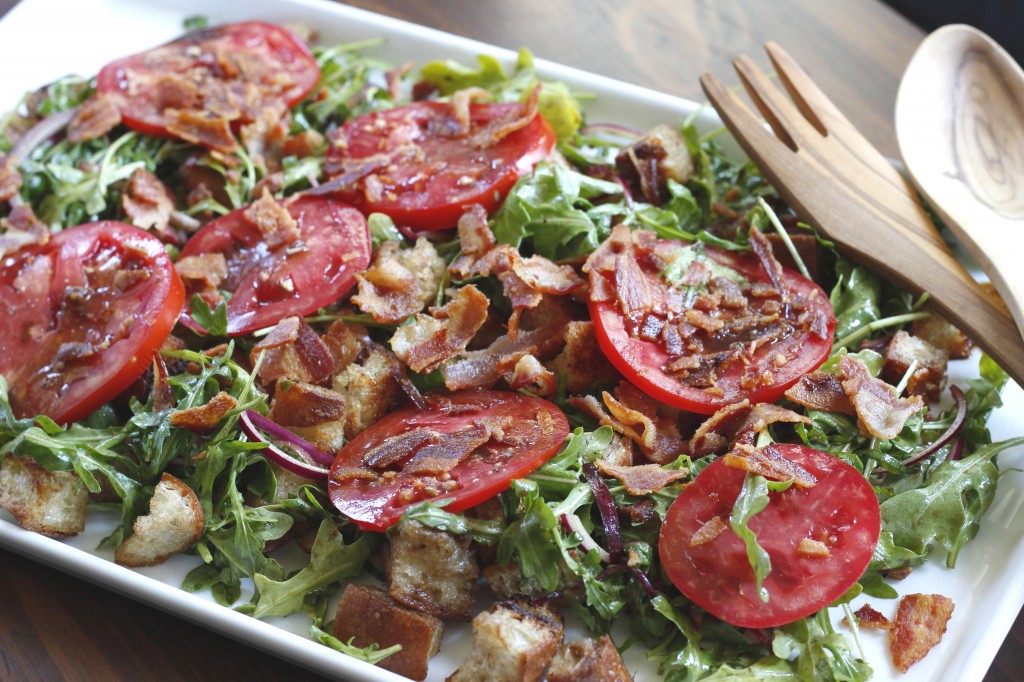 BLT PANZANELLA
Serves 2-4
6-8 strips of bacon
Half a baguette, cubed
1 garlic clove, chopped
3 cups arugula
1-2 tomatoes, cored and sliced or chopped
¼ of a red onion, sliced
½ cup of basil, julienned
Vinaigrette
3 tablespoons balsamic vinegar
1 ½ tablespoons olive oil
1 teaspoon dijon mustard
1 garlic clove, minced
salt and pepper
Cook the bacon over a low heat until it renders the fat and gets nice and crispy.  Remove from the pan and drain on a paper towel (leave the bacon grease in the pan!).
Increase the heat to medium and add the cubed bread to the pan, toasting all sides.  Add the chopped garlic just before it's finished toasting.
Combine all the ingredients for the vinaigrette in a small jar, cover and shake it like crazy.
Place toasted bread, arugula, tomatoes, red onion, and basil in a large bowl.  Add vinaigrette and toss to combine.  Crumble bacon over the top.