Pasta with Grilled Vegetables & Basil Cream Sauce
Summer is slowly fading out and fall is waiting in the wings. It's that inbetween where I still want to those great in season summer vegetables but I'm anxiously awaiting the comforts of fall. Cozy clothes, sleeping with the windows open, crisp air…yeah, I'm excited. This week let's combine those seasonal cravings with grilled vegetables and that good ole comfort food – pasta! Paired with songs that always make me feel like it's fall. Tunes by Neil Young, Ray LaMontagne, Frightened Rabbit, Wilco, and more!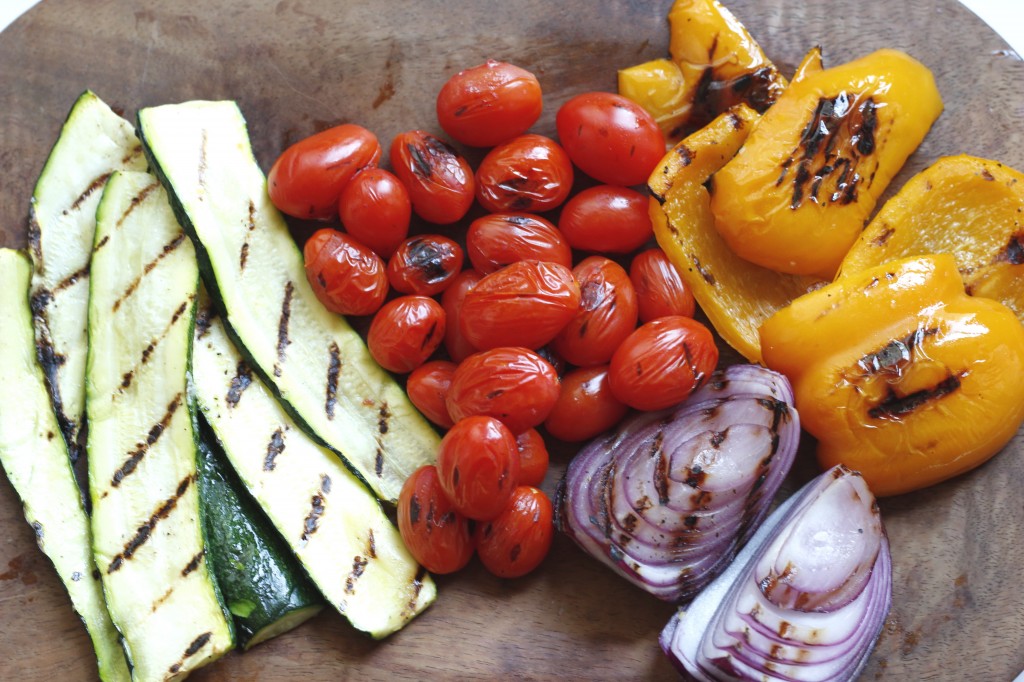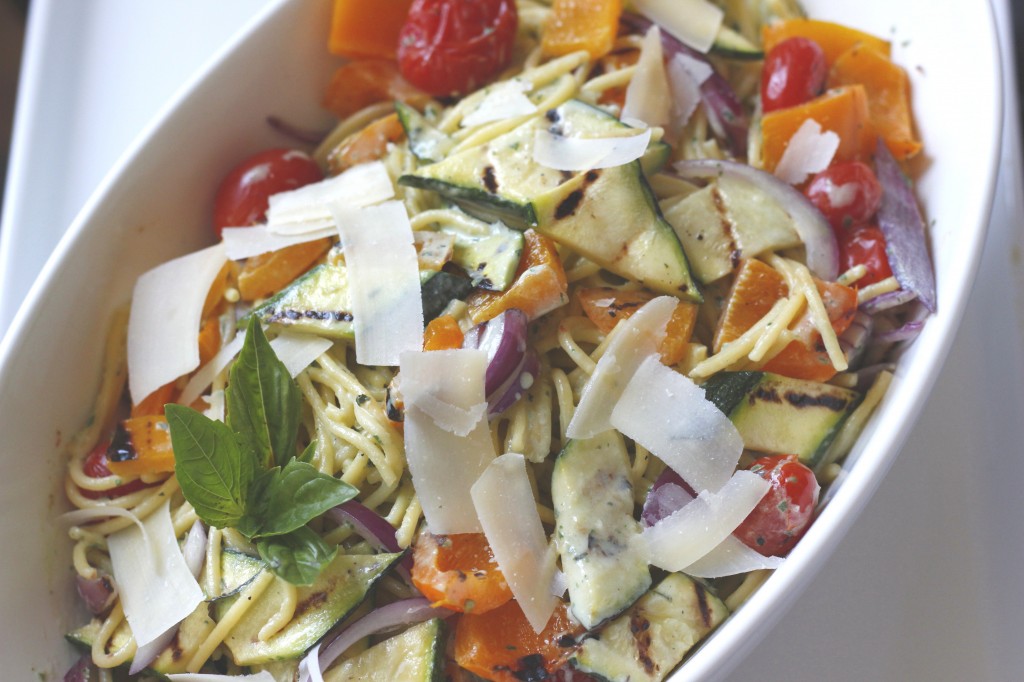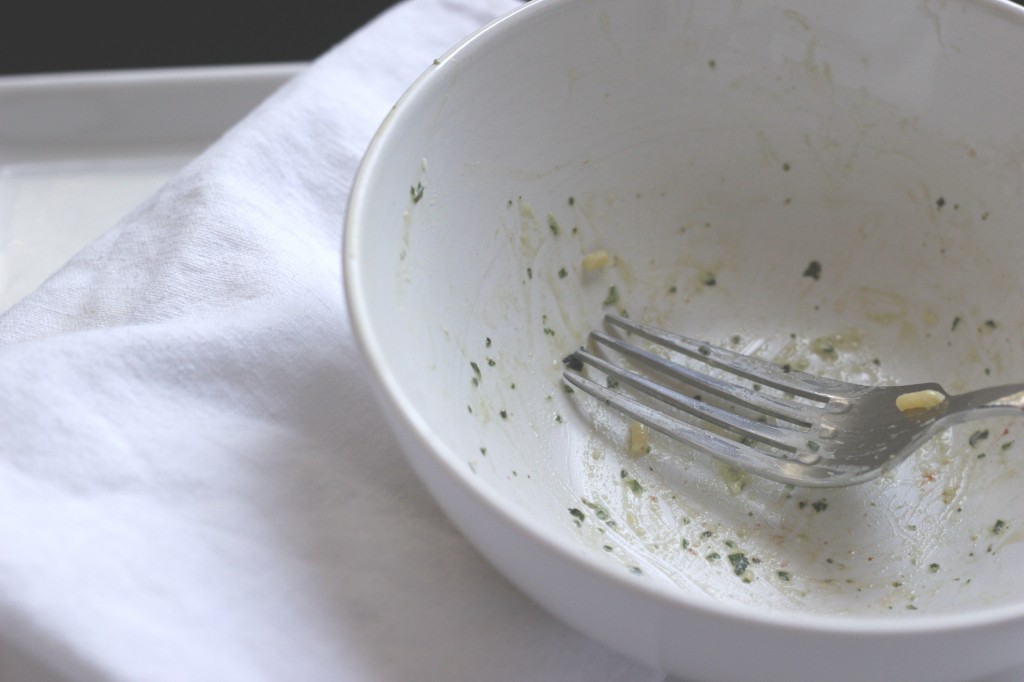 PASTA WITH GRILLED VEGETABLES & BASIL CREAM SAUCE\
½ lb pasta
1 zucchini, sliced lengthwise
1 orange pepper, cored and cut into large strips
¼ of a red onion
½ pint of grape tomatoes
1 cup of half and half
1 cup of fresh basil, roughly chopped
1 garlic clove, chopped
Parmesan cheese
olive oil
salt and pepper
Boil the pasta in salted water until it's cooked al dente

Drizzle olive oil over the zucchini, pepper, onion, and tomatoes and season with salt and pepper.

Grill the zucchini, pepper, onion, and tomatoes.  Depending on the size and type of grill, you might need to saute the tomatoes in a dry skillet on the stove instead.

Heat the half and half over low heat just until it's simmering (don't let get to a boil or you'll have a mess!).  Add it to the basil and garlic and puree with an immersion blender or in a regular blender.  Season with salt and pepper to taste.

Toss the pasta, vegetables, and sauce together.  Top with shaved parmesan cheese.