Mojo Criollo Skirt Steak with Chimichurri
Here's a one-two punch.  A delicious entree that wards off vampires.  They, or probably any other ferocious being, animal, etc., won't go near you with the garlic that's in here.  The meat gets some tender lovin' from the mojo criollo marinade.  Just as easy as the stuff in the bottle and even more tasty.  Then fire up the grill and you're done in minutes.  Top it with that garlicky herb sauce known as chimichurri and you'll be singing "Don't Cry for Me Argentina" in no time.  Just don't go breathing "hhhhiiiiiii" on someone you want to impress….or if you do, serve them this as well so you're both in the same boat. Paired with a playlist of things you'll ward off with your breath.  Yeah, it's worth it.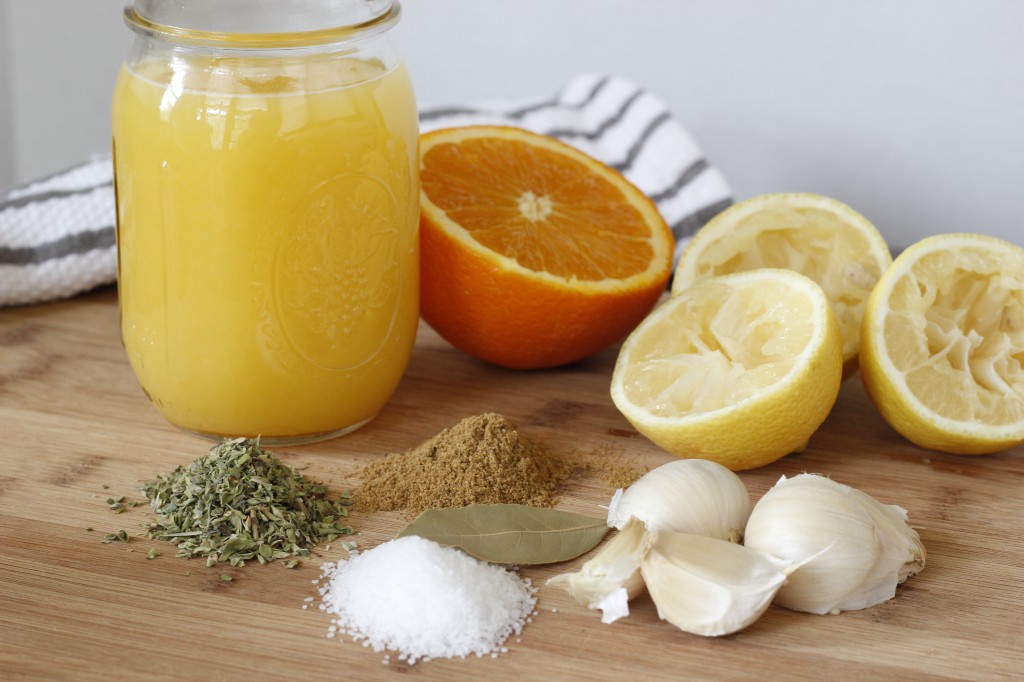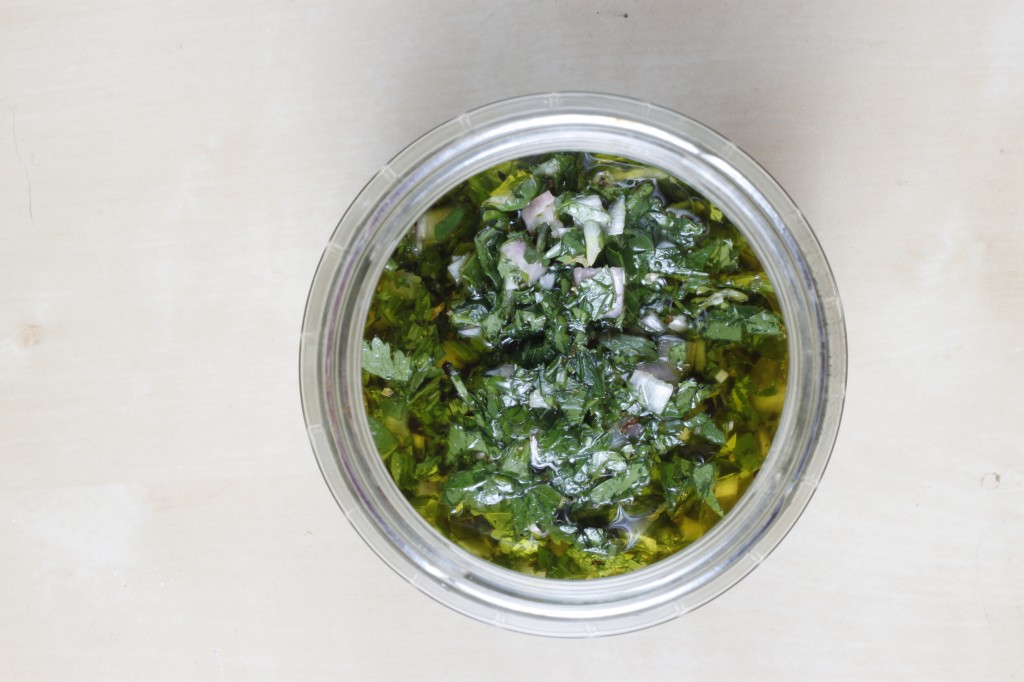 (photo credit: Mark Ward)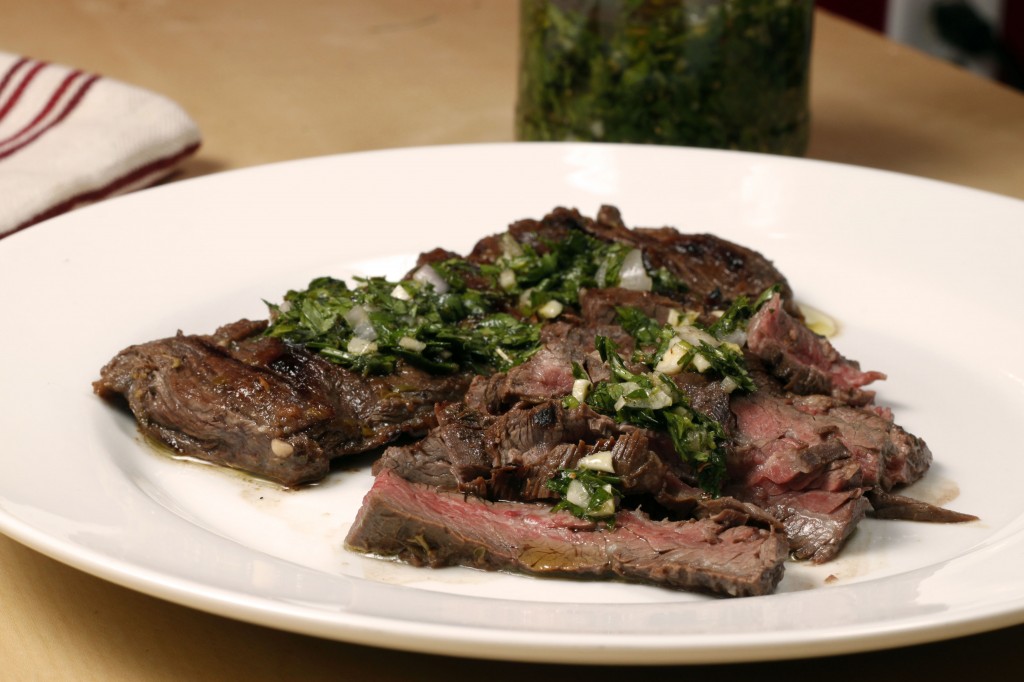 MOJO CRIOLLO SKIRT STEAK WITH CHIMICHURRI
Mojo Criollo
6-8 garlic cloves, chopped
1 cup orange juice
½ cup lemon juice
¼ cup water
1 bay leaf
1 ½ tablespoon oregano
1 ½ teaspoon cumin
1 tablespoon salt
1.5 pounds skirt steak
Chimichurri
1 shallot, diced
3 garlic cloves, minced
1 cup parsley, chopped
1/2 cup cilantro, chopped
1 teaspoon dried oregano
1/2 cup olive oil
1/4 cup red wine vinegar
Salt and pepper to taste
For the mojo criollo, add all ingredients together and place in plastic bag with skirt steak. Marinate in refrigerator for 4-6 hours.

Mix together all chimichurri ingredients and put in a bowl, can be made ahead of time.

Remove skirt steak from marinade and pat off with paper towels. Grill for 3 minutes on each side. Let rest for 5-10 minutes, then thinly slice against the grain. Serve with the chimichurri.