Chorizo and Sweet Potato Hash
I fell in love with hash (the food, people, the food!) on camping trips as a kid. Now that I'm older, although I may not always act it, I thought I'd stop eating it out of a can and do a more mature twist on it. The chorizo adds a little spice while the sweetness in the sweet potatoes keeps it from getting too hot. Top it off with an egg and you've got a serious wake up call to start your day. I always felt particularly badass roughing it on those camping trips. Like a lumberjack. An 8 year old lumberjack. This dish makes me feel the same…well, minus a huge axe. Now go get your flannel shirt, pull out that cast iron skillet, and get your badass on. What goes with flannel shirts and hash? 90s grunge….DUH!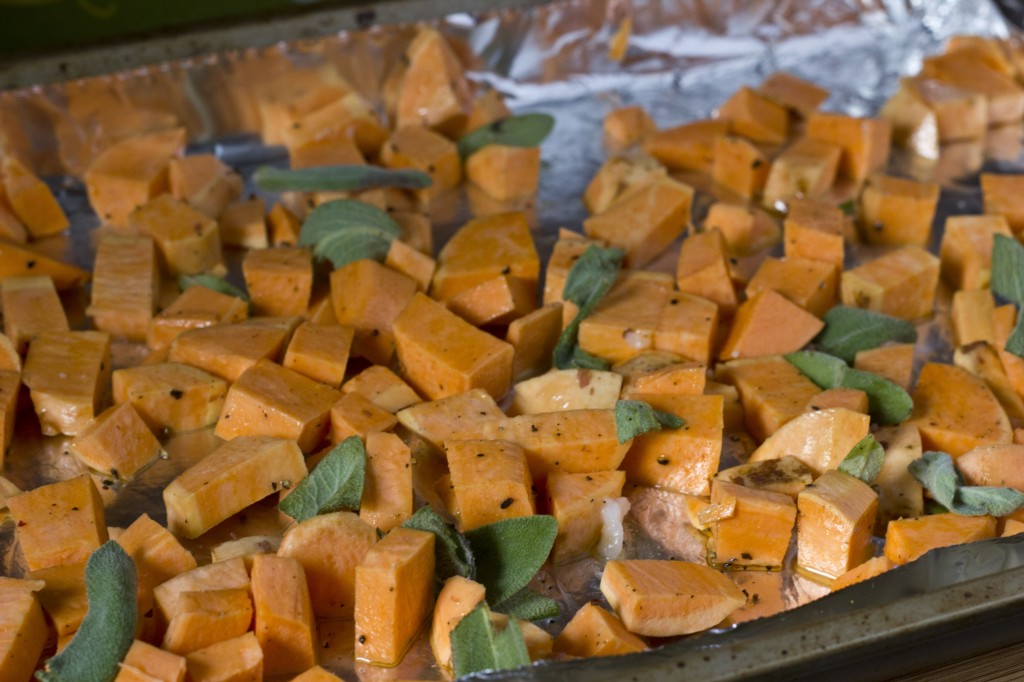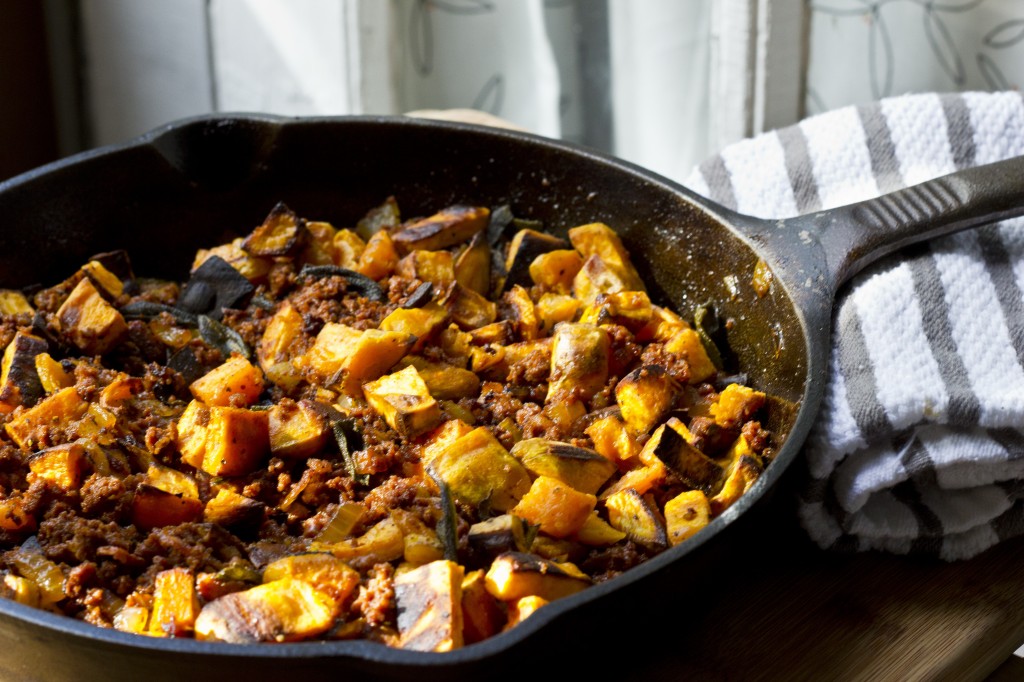 CHORIZO & SWEET POTATO HASH
Serves 4
2 sweet potatoes, peeled and cubed
10-15 sage leaves, torn
2 tablespoon coconut oil, melted (or olive oil)
1 small onion, diced
12-16 ounces chorizo (or soyrizo), casing removed
salt & pepper
Eggs (optional)
Preheat the oven to 400 degrees fahrenheit
Place the cubed sweet potatoes and sage leaves on a sheet pan, drizzle with 1 tablespoon of the coconut oil, and season with salt and pepper.
Bake for 20-25 minutes (depending on size of cubes), turning over mid-way through cooking.
While the sweet potatoes and sage are roasting, heat a cast iron skillet over medium heat, add the remaining 1 tablespoon of the oil, and saute onions until soft.
Add the chorizo/soyrizo to the skillet, season with salt & pepper, and mash it up with a wooden spoon, just like you would with ground beef, until fully cooked.
Some chorizo can be pretty greasy. In that case, I tend to soak up the excess oil with a couple paper towels.
Add the roasted sweet potatoes and sage to the chorizo/onion combo.
If you fancy eggs, top it all off with an egg of your choice…fried, poached, scrambled.