During the summer of 2011 I visited Copenhagen for the first time and had a truly unforgettable meal there.  A breakfast buffet like no other.  Yes…a breakfast buffet.  There was no omelette station, sad hash browns, or soggy pancakes.  It was fresh and incredibly flavorful.  Homemade yogurt and cereal, Danish ham and salami, fresh fruit, and this salad that I couldn't quite figure out the ingredients and also couldn't stop eating it.  Thank goodness for a great buffet!  I stayed at the Axel Guldsmeden Hotel, an eco and sustainability conscious hotel that is warm, relaxed, and very inviting.  If you are going to Copenhagen, stay there.  Hell…go to Copenhagen just to stay there (the city also has an amazing food scene).
Arriving after a major flight delay, I found myself getting into the city during one of their worst rainstorms.  Avoiding the airplane food earlier and not being able to walk around to find a bite due to the storm that night , I was famished by morning.  I normally try to go outside a hotel for my meals but hit the buffet as soon as they opened.  I probably looked like a fool with a huge grin on my face but it was heavenly….that beautiful buffet.  I went back the next morning as well as my final morning there.  I never do that when travelling.  Never.  But it was that good.  Upon my return home, I emailed the hotel inquiring about the salad.  They responded and actually gave me the recipe.  That's how great this hotel is.  So here it is.  The Root Vegetable Salad that gave me a spring in my step to walk the city all day long while I checked out the various performances of the Copenhagen Jazz Festival.  So naturally this is paired with Jazz…baby…Jazz.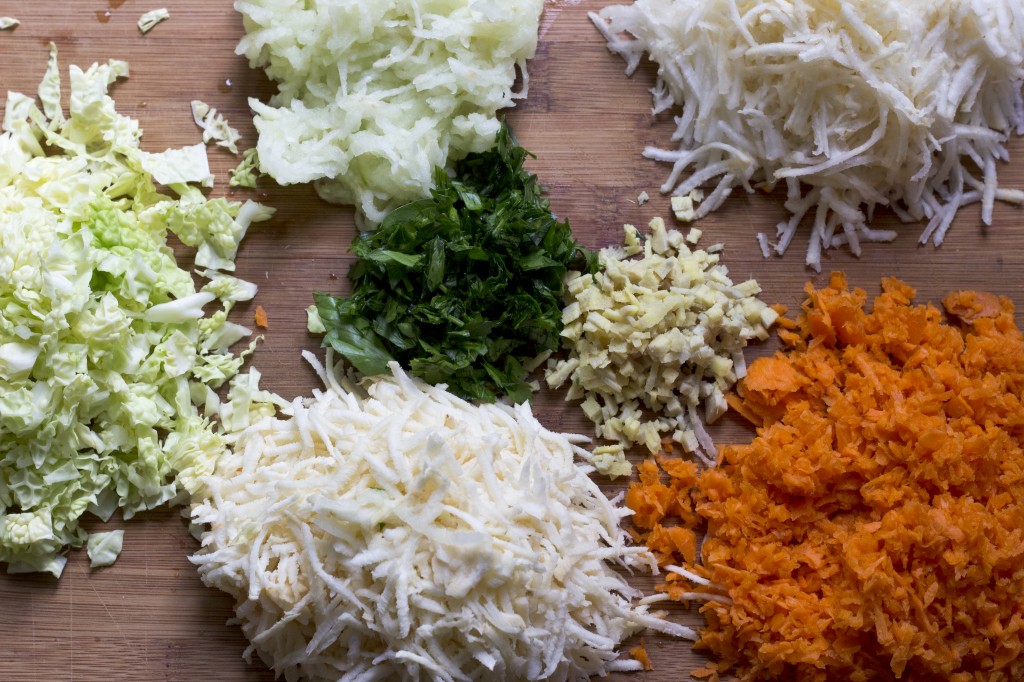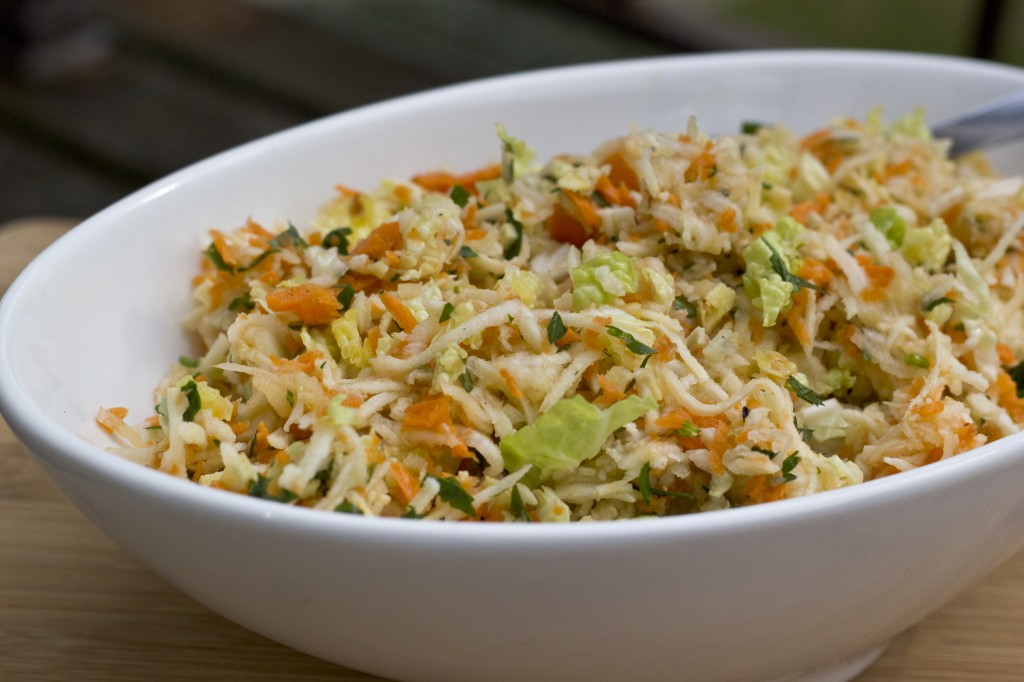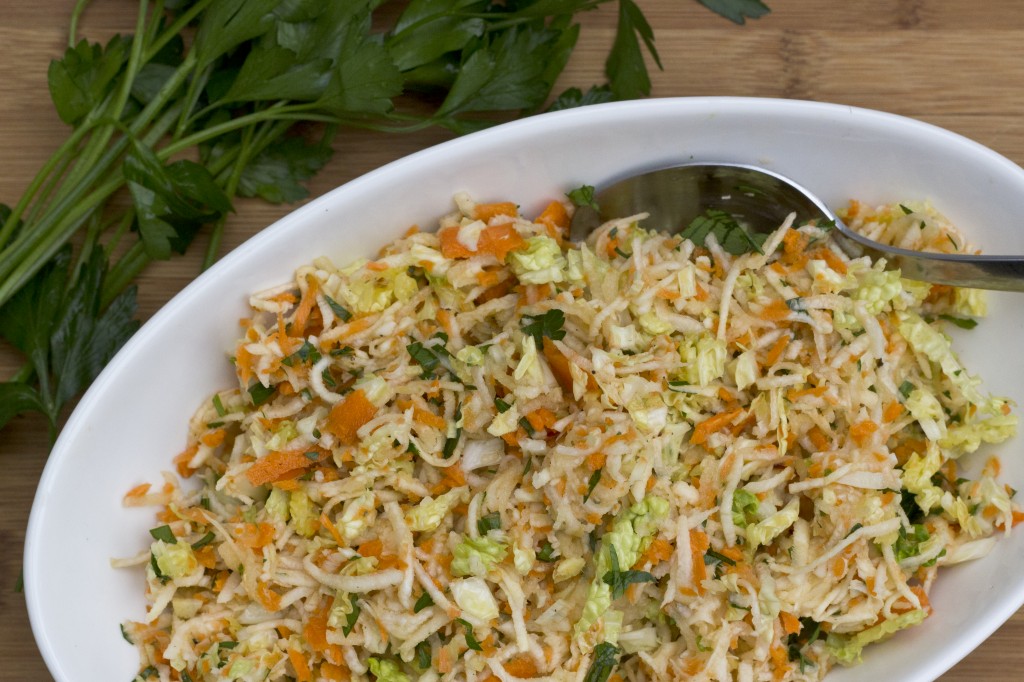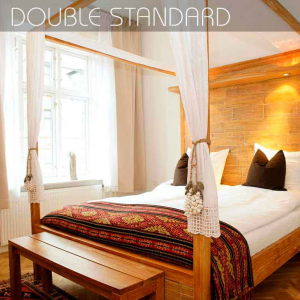 ROOT VEGETABLE SALAD
Adapted from Axel Guldsmeden Hotel
1 apple, peeled, cored, and shredded
Juice of 1/2 a lemon
1 cup carrots, shredded
1 cup parsnips, shredded
1 cup celery root, shredded
1 cup cabbage, shredded
1/4 cup parsley, chopped
Roughly 1 inch piece of ginger, minced or finely diced
Juice of 2 oranges
2 tablespoons olive oil
1 tablespoon honey or agave nectar
Pinch of red pepper flakes
Salt and pepper to taste
Combine the apple and lemon juice to prevent browning.

Place the carrot, parsnip, celery root, cabbage, parsley, and ginger in a large bowl and toss together.

In a separate bowl, mix together the orange juice, honey/agave nectar, red pepper flakes, and salt & pepper.

Toss the vinaigrette with the vegetables and you're ready to get your eat on!