Brussels Sprout Salad with Orange Vinaigrette
Woah…woah…woah!  Don't finalize your Thanksgiving menu just yet!  Get some green veggies in that meal!  This one won't take up precious oven space and can be made ahead.  Delicious, easy, and stress free.  That's how your holiday should be.  I shredded the brussels sprouts in the food processor but if you find pre-shredded in a package…those work just as well.  Use turkey bacon if you're feeling particularly festive and wacky or leave it out entirely if you're vegetarian.  Paired with a playlist full of appreciation.  Now GO GET YOUR GRATEFUL ON!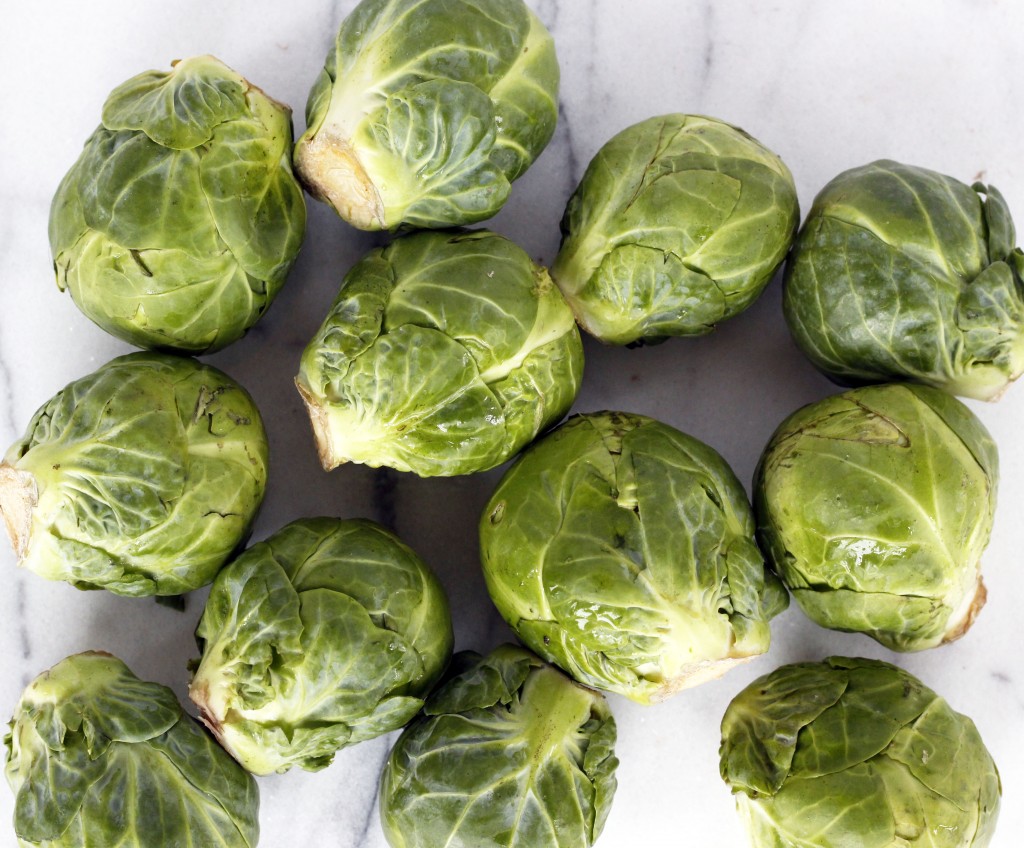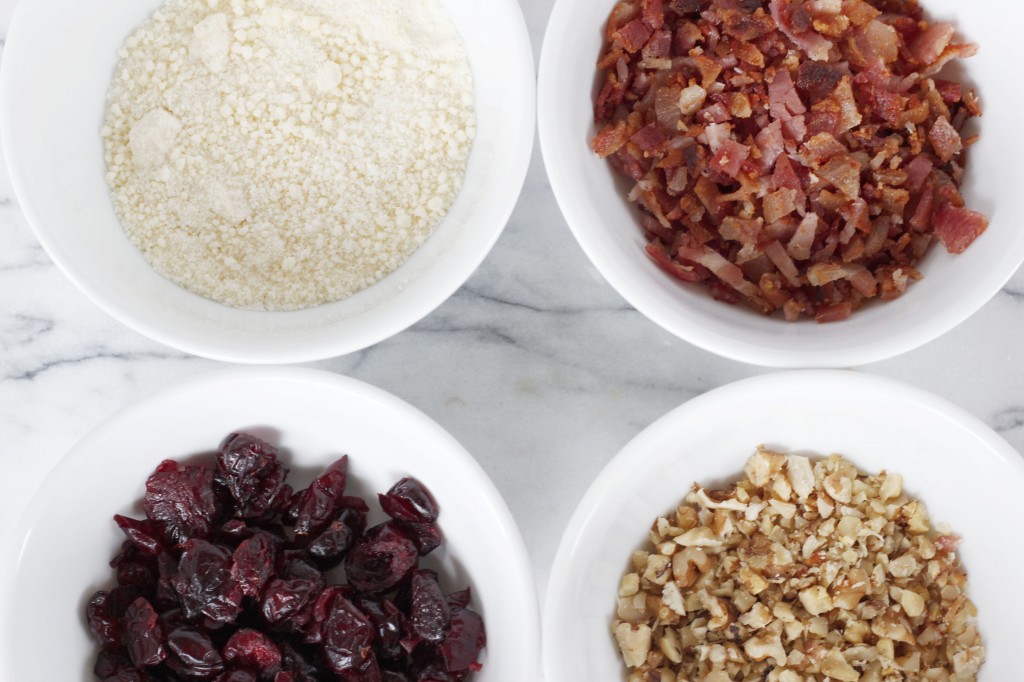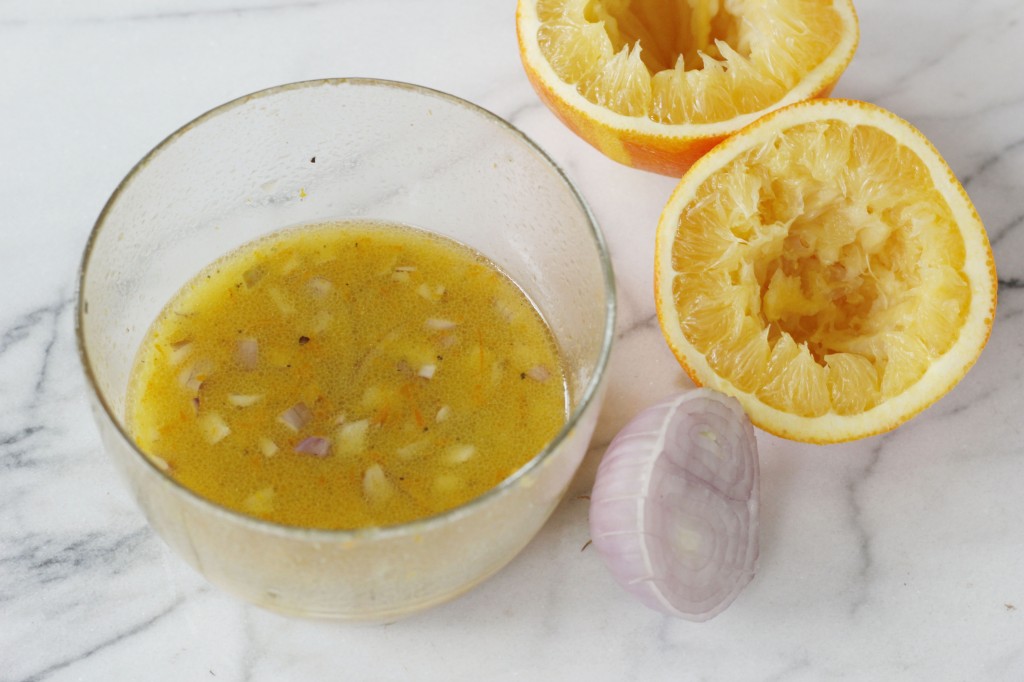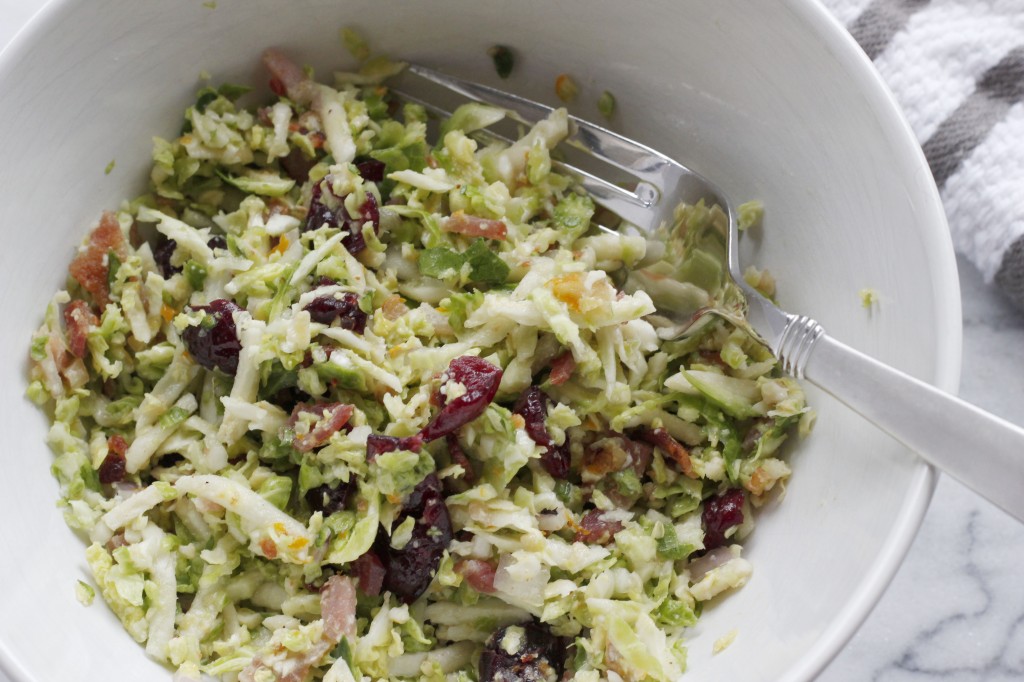 BRUSSELS SPROUT SALAD WITH ORANGE VINAIGRETTE
Serves 4-6
1 lb brussels sprouts, stems removed and shredded
4-6 slices cooked bacon, cooked (really crispy) and crumbled
¼ cup walnuts, roughly chopped
¼ cup dried cranberries
¼ cup grated cheese (pecorino, parmesan, romano or manchego work great)
Orange Vinaigrette
Zest and juice of 1 orange
2 tablespoons olive oil
1 teaspoon honey
1 shallot, minced
salt and pepper
Combine the brussels sprouts, bacon, walnuts, dried cranberries, and cheese in a large bowl.
In a separate bowl, whisk together the orange zest and juice, olive, oil, honey, shallot, and salt & pepper.
Add orange vinaigrette to the salad and toss.