Tofu & Vegetables with Spicy Peanut Sauce
Earlier this year my boyfriend made me this dish by Martha Stewart.  I loved it instantly and soon found myself asking him to make it again and again.  The "Best of 2013" lists have begun and they got me thinking about the best things I've experienced this year. I've made a lot of dishes in 2013 and this one stands out as the best new recipe I've tried. The original version is fantastic but I'm always looking at ways to eat more vegetables, so I adapted the recipe to add a few extra. Don't like broccoli?  Add green beans instead.  What do I care?….Use whatever vegetables you fancy!  Paired with my playlist of the Best Songs of 2013.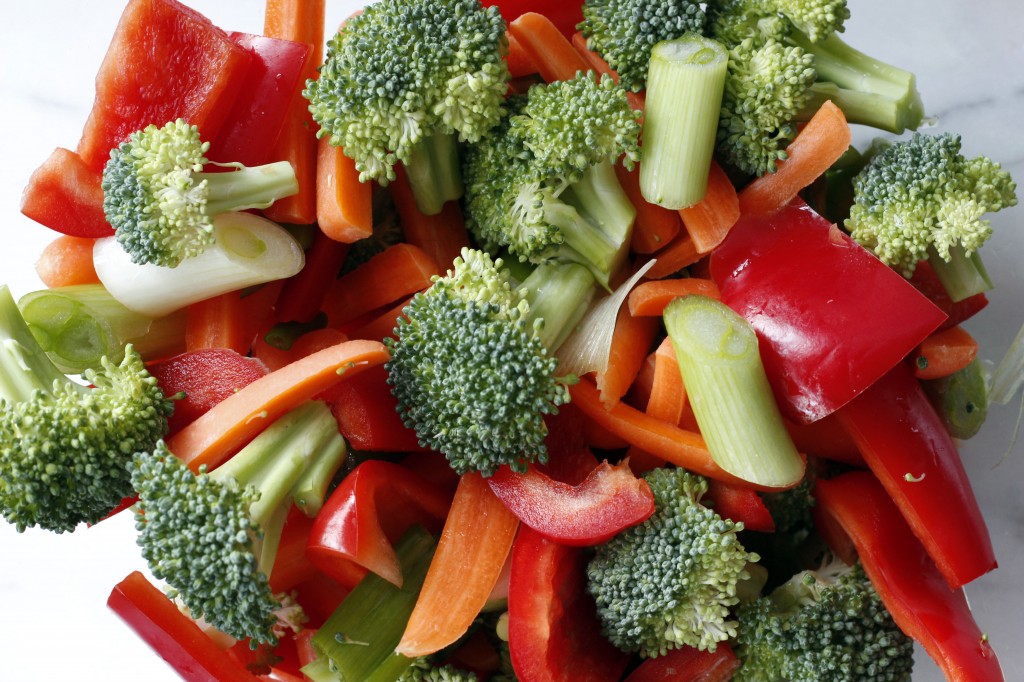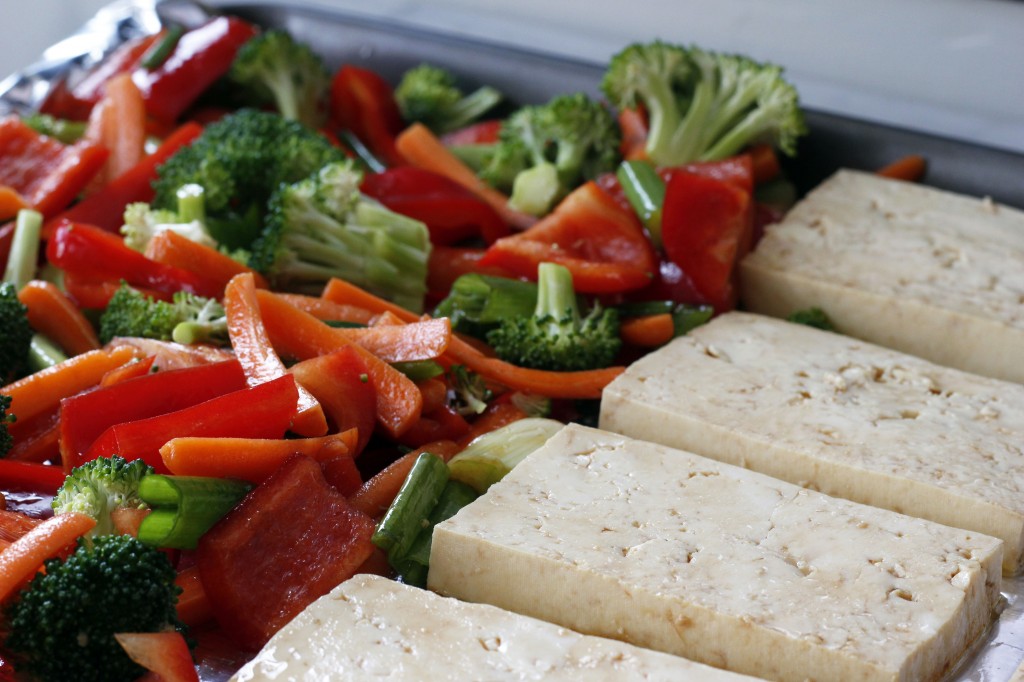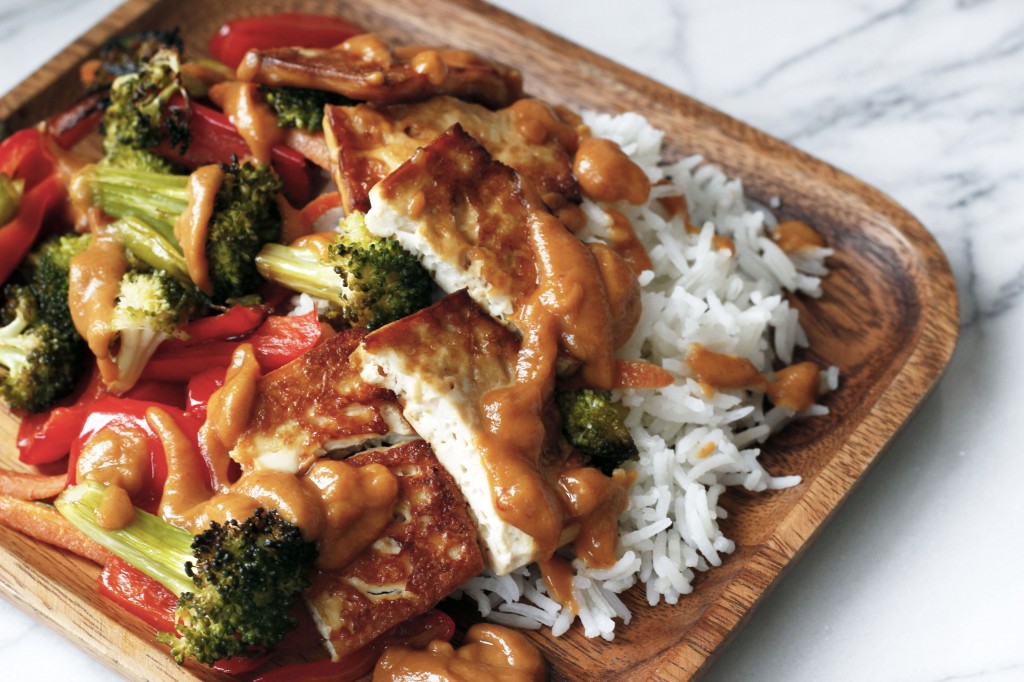 TOFU & VEGETABLES WITH SPICY PEANUT SAUCE
Adapted from Martha Stewart
Serves 4
1 package (14 ounces) firm or extra-firm tofu, drained well
1 medium red bell peppers, seeds and ribs removed, cut into 1 inch wide strips
1 small head of broccoli, cut to 1 inch florets
1 cup carrots, peeled and cut to 1 inch strips
2-3 green onions, cut into 1 inch wide strips
4 tablespoons vegetable oil
4 tablespoons soy sauce (or tamari)
4 ½  tablespoons smooth peanut butter
3 tablespoons fresh lime juice
4 ½ tablespoons water
1 ½ tablespoon soy sauce (or tamari)
1 tablespoon Asian-style chili-garlic sauce
1 ½  tablespoon light-brown sugar
Preheat oven to 450 fahrenheit
Line a baking sheet with aluminum foil and brush with some vegetable oil
Slice the tofu into 6 strips
Mix together the vegetable oil and soy sauce.  Dip the tofu to coat on both sides and place on the baking sheet.
Toss the vegetables with the remaining oil/soy and place on the baking sheet
Bake for 15 minutes, turn the tofu and vegetables.  Bake another 10-15 minutes.  You may need to take the vegetables out at 10 minutes and continue baking tofu for another 5. Cut baked tofu pieces into thirds (or whatever size you fancy).
In a small saucepan over medium heat, whisk together the peanut butter, lime juice, water, soy, chili-garlic sauce, and brown sugar until it's warm.
Drizzle sauce over tofu and vegetables.  Serve with rice or noodles.