I didn't grow up in an Italian family but was around many as a kid.  Remember Oliver from "The Brady Bunch"…the kid that one day was there all the time?  Well, I was the Oliver in one of those Italian families.  It was my friend Cara's.  I learned about things like peppers and eggs, cured meats, wine from a big jug, and pizzelles.  Cara's grandma made them around Christmas and thankfully passed down the recipe….handwritten, still intact…barely.  My dear friend made them for me recently and the aroma while baking made me so relaxed and cozy.  That's also how I felt when I ate them.  Yeah, you'll need a pizzelle iron but it's worth it.  Anyone can make a damn thumbprint cookie!  It's Christmas for crying out loud…family, tradition, festive!  Do it right.  Grandma C would be proud.  Paired with Cara's beautifully curated Christmas playlist. Buon Natale!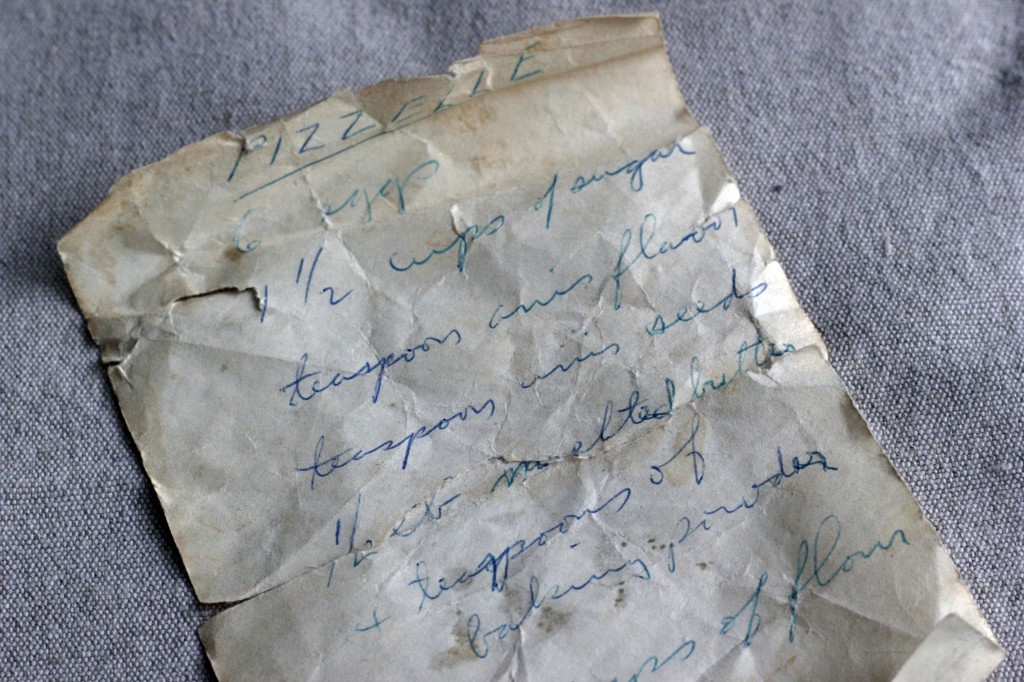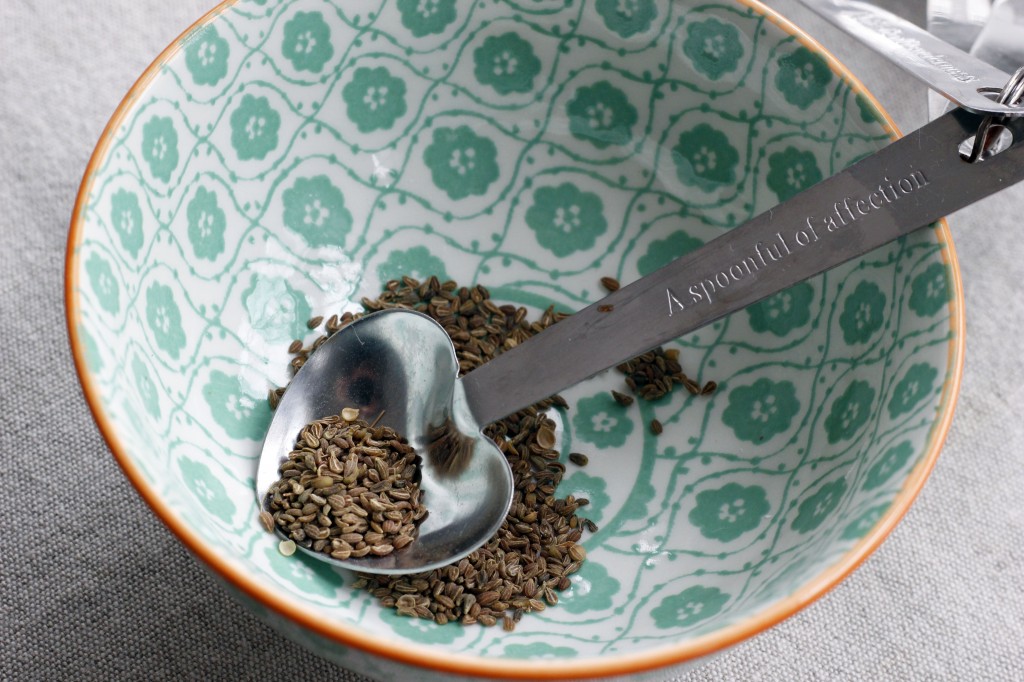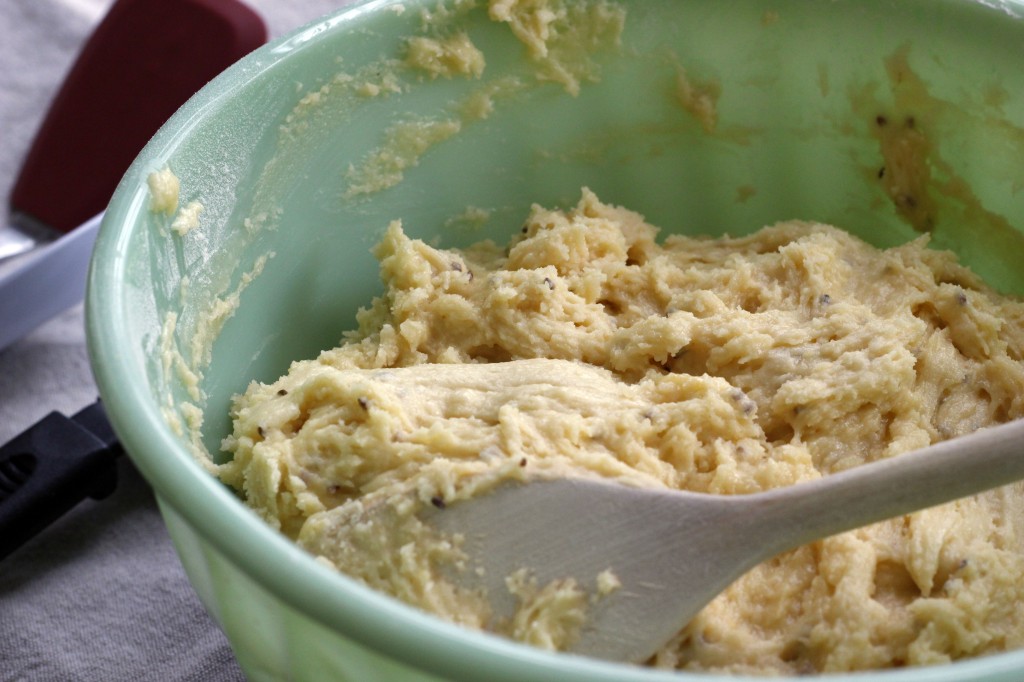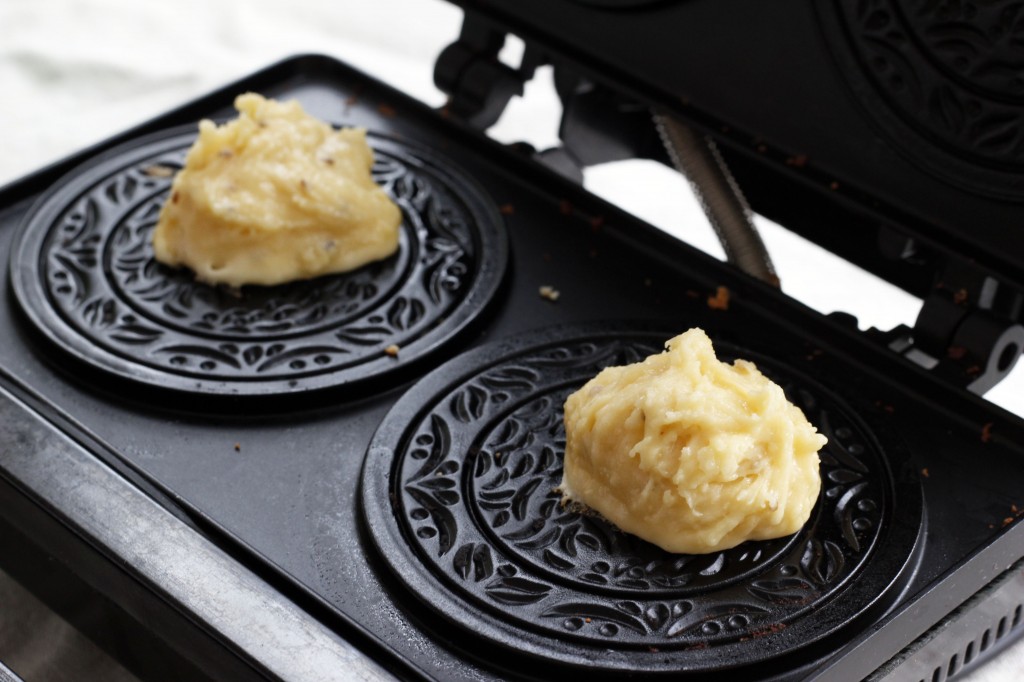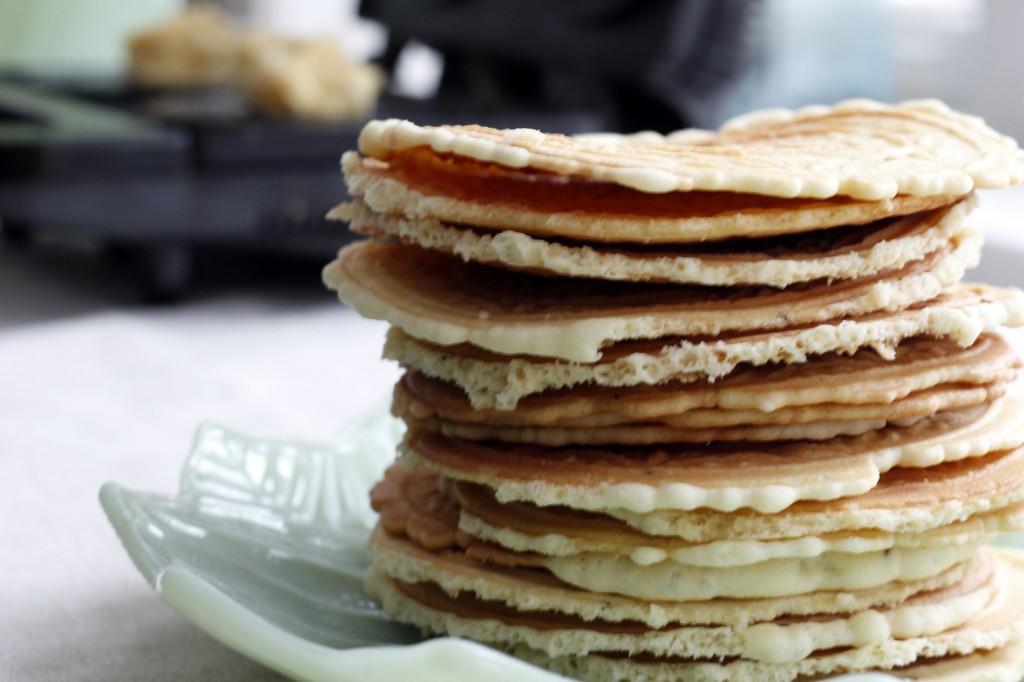 PIZZELLES
6 eggs
1 1/2 cups sugar
1 teaspoon anise extract (feel free to add up to 1 tablespoon for a stronger anise taste)
1teaspoon anise seeds (again feel free to add more according to your taste)
1/2 lb melted butter
4 teaspoons of baking powder
3 1/2 cups of flour
Don't love anise?  You can replace with vanilla extract and omit the anise seeds.
Mix ingredients in order above

Let set for 5 minutes before starting

Place a small spoonful of dough on the pizzelle iron.  It will take a few cookies to get your size and time right. Generally, they'll take about 1 minute to cook but your time may vary.

If the cookies are too big, you can either keep the edges or cut them off.