Roasted Cauliflower & Chickpeas with Mustard Vinaigrette
Earlier this year I tried this dish from Gwyneth Paltrow and Julia Turshen's It's All Good. There are so many fantastic recipes in this cookbook that my jaw dropped continuously while reading it. Say what you want but GP has great style…you can't deny that. She also knows her food. This is hands down the best recipe I've discovered this year. So damn easy, delicious, and good for you which makes it the perfect weeknight dish. I've had it as is, with arugula, in a wrap, or added potatoes to make a bit heartier. Know what else made my jaw drop? How much great music we had this year!  You know what to do now….get cooking while listening to this playlist of my favorite songs of 2014. Enjoy!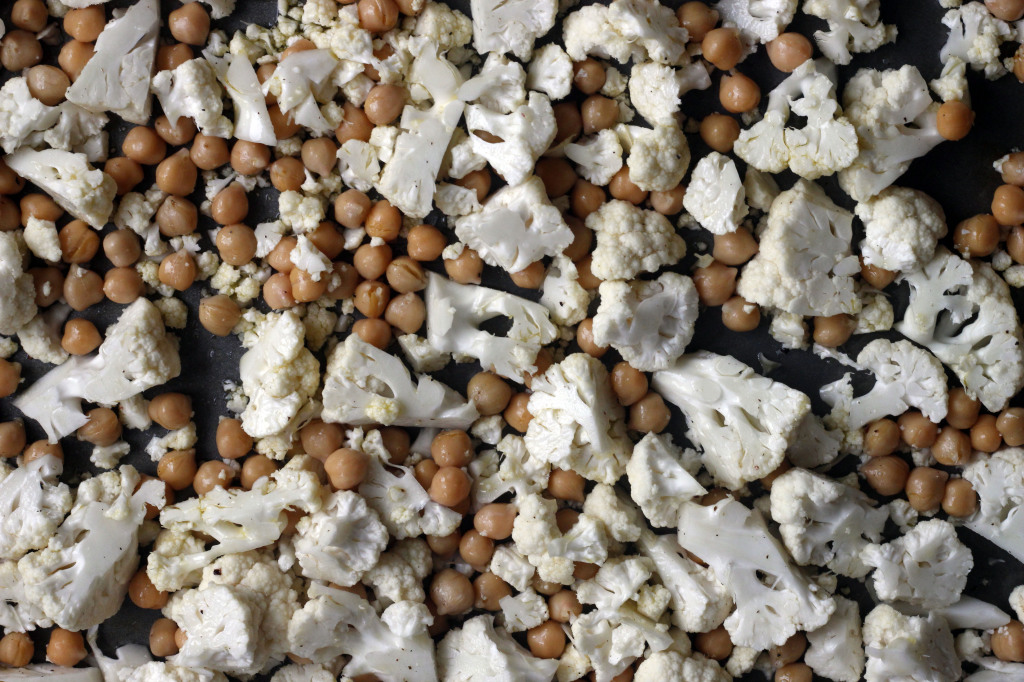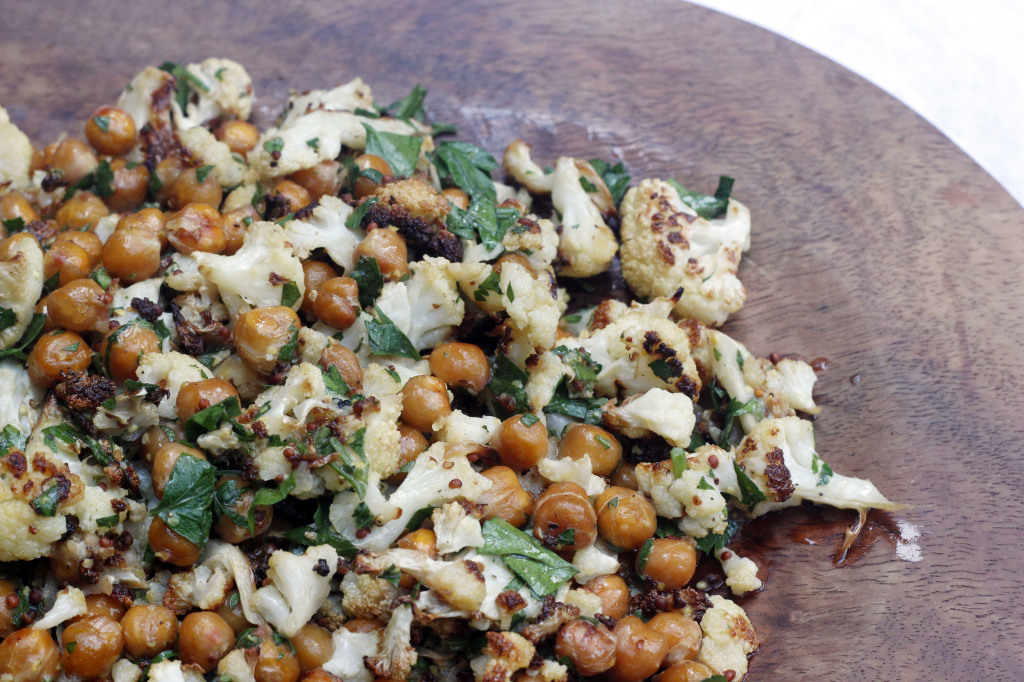 ROASTED CAULIFLOWER & CHICKPEAS WITH MUSTARD VINAIGRETTE
Adapted from Gwyneth Paltrow & Julia Turshen's It's All Good
1 14oz can of chickpeas, rinsed and drained
1 head of cauliflower, roughly chopped into bite sized florets (outer leaves  and core are removed)
3 Tablespoons + 1/4 Cup olive oil
Salt & pepper
1 Tablespoon Dijon mustard
1 Tablespoon seeded mustard (or just use 2T of the Dijon)
2 Tablespoons white wine vinegar
1/4 Cup parsley, chopped
Preheat oven to 400 degrees
Toss the cauliflower and chickpeas with 3 tablespoons olive and salt & pepper on a large rimmed baking sheet
Roast for 40 minutes, stirring midway through.
In a large bowl, whisk together the ¼ cup olive, mustards, vinegar, and salt & pepper
Toss warm cauliflower and chickpeas with the mustard vinaigrette and parsley
Serve warm or at room temperature
* For an even more substantial meal, roast 4-5 small red or gold potatoes with the cauliflower and chickpeas.