Curried Butternut Squash Soup
You can have your pumpkin spice and your pumpkin tortilla chips, pumpkin spice chocolate chips, and every other ridiculous concoction. I like to keep it real. Yes, I love pumpkin pie but how about we celebrate all things fall rather than focusing on one trendy thing and taking it to the extreme. Is that so wrong? Whatever happened to people being excited about apple season? Let's show a little love to some other fall family members. Here's the middle child. Butternut squash. Cooperative, flexible, and a real team player. We'll pair it with a few other ingredients and let it blossom and shine once it's all done. Paired with a playlist of the best tunes released this fall….well, most of 'em. I threw in a few that are newer-ish (pre-fall) that I've been loving. Hit play and keep fall real.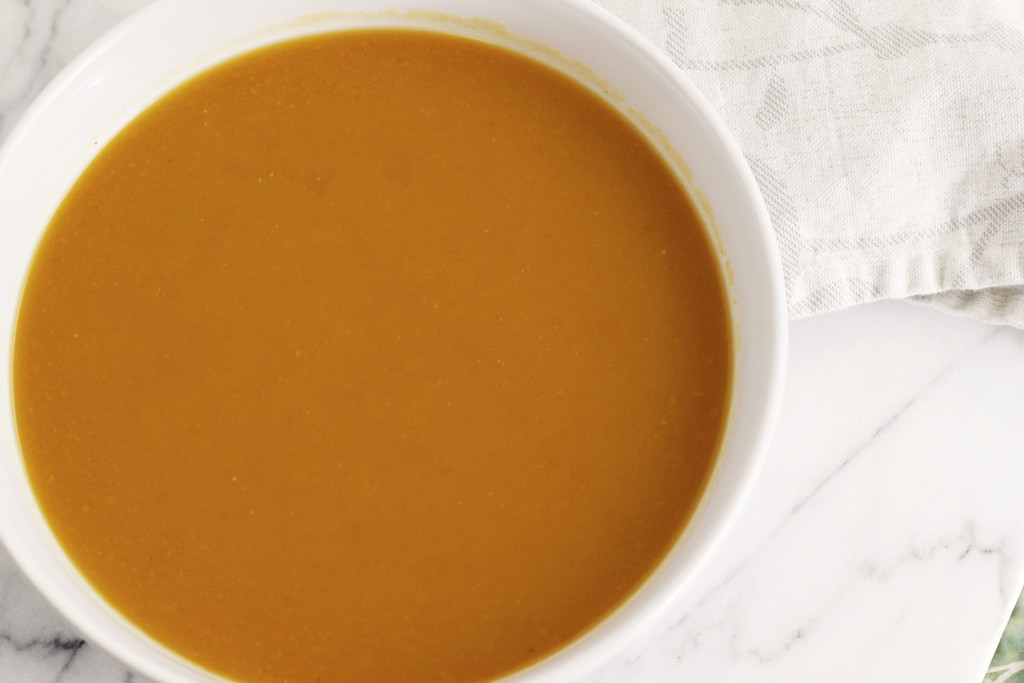 CURRIED BUTTERNUT SQUASH SOUP

1 tablespoon olive oil
1 large onion, diced
2 cloves garlic, sliced
2 teaspoons ginger, grated
2 lbs butternut squash, peeled, seeded, and cut into 1" cubes
1 apple, peeled, cored, and diced
1 teaspoon curry powder
6 cups chicken or vegetable stock
salt
pepper
Saute the onion, garlic, and ginger in the olive oil until softened, about 5-7 minutes.
Add the butternut squash, apple, and curry powder, and cook for 3-5 minutes.
Add the stock. Bring to a boil and then lower heat to simmer for 20 minutes.
Puree with an immersion blender (or in batches in a regular blender).
Season with salt and pepper.