Julia Turshen's Green Sauce
I present to you your new favorite condiment. I first heard of it when Design Sponge had a live Facebook chat with Julia Turshen, who was promoting her cookbook Small Victories so she did a little demo of her green sauce. I made it immediately that weekend for a group of friends and it was a hit. Now it's a staple. This is more of a suggested recipe as you can use any herbs, any ratio…just have about 2 – 3 cups of herbs. Put it on chicken, fish, tofu, vegetables…add to sour cream or mayo for more of a dip…IT'S SO VERSATILE! Paired with a playlist of songs about the original herb. Now do yourself a favor and get her cookbook. I have a slight obsession with them and can honestly say it is, without a doubt, one of my all time favorites.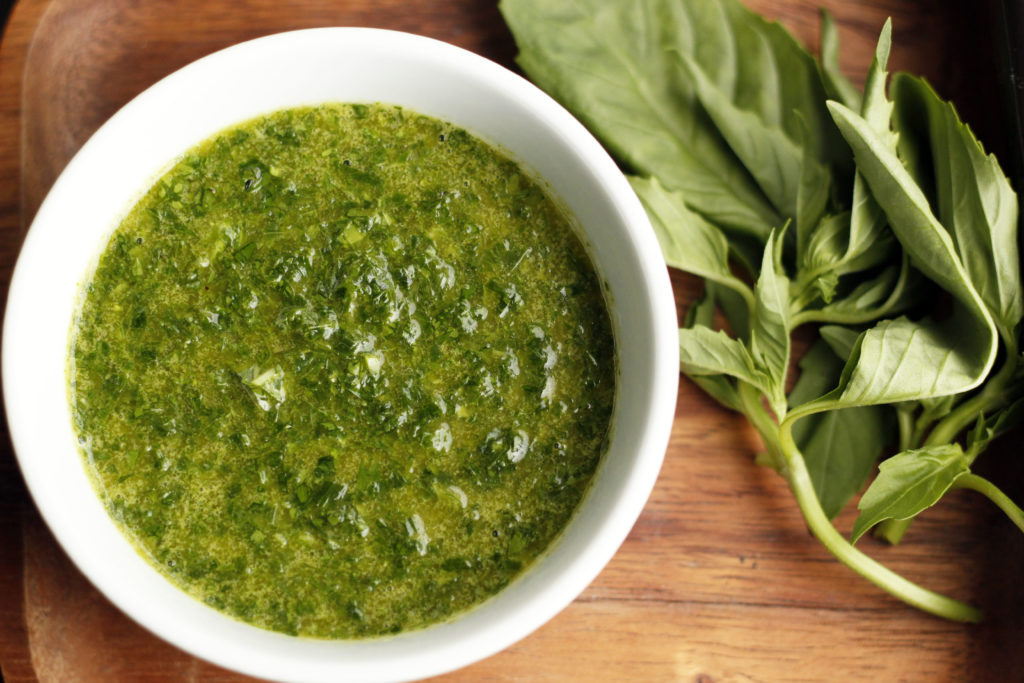 Julia Turshen's Green Sauce
Makes roughly 3/4 cup of sauce
1 cup basil
1 cup parsley
1/2 cup chives
1/4 cup mint
1 garlic clove, peeled
Juice of 1 lemon
1/2 cup olive oil
Salt and pepper
Place all ingredients except olive oil in food processor and pulse a few times.
With the processor running, add olive oil and process until combined (should be pretty quick).
Add to whatever you like!  It keeps well in the fridge for about 3 days.