I gazpacho next meal right here!  Ever see something so incredible that you wish you came up with it?  Or even just be a small part of it?  Yeah, me too.  That's how I feel about this one.  Simple but so good that I didn't want to mess with it too much.  It's my cover tune of Ina Garten's gazpacho.   Fresh, raw, and a lil spicy. I mean, I'm a Rockin Arugula for crying out loud! Gotta add my peppery twist to it!  Looks like The White Stripes, Seu Jorge, and Nouvelle Vague felt the same and needed to put their twist on some original songs. Hit play to find out what I'm talking about.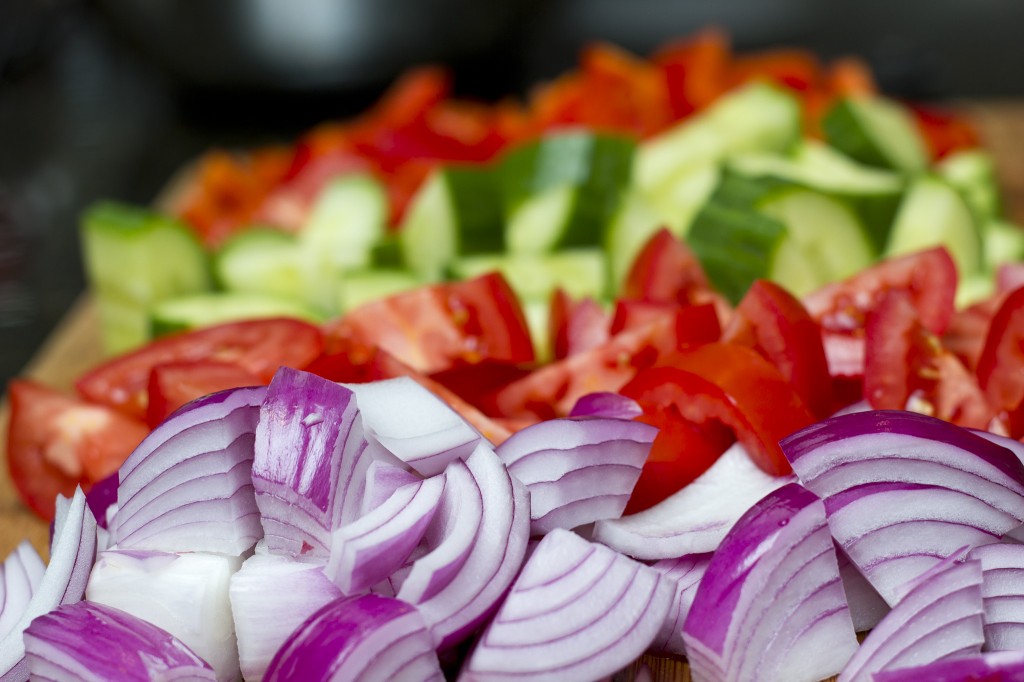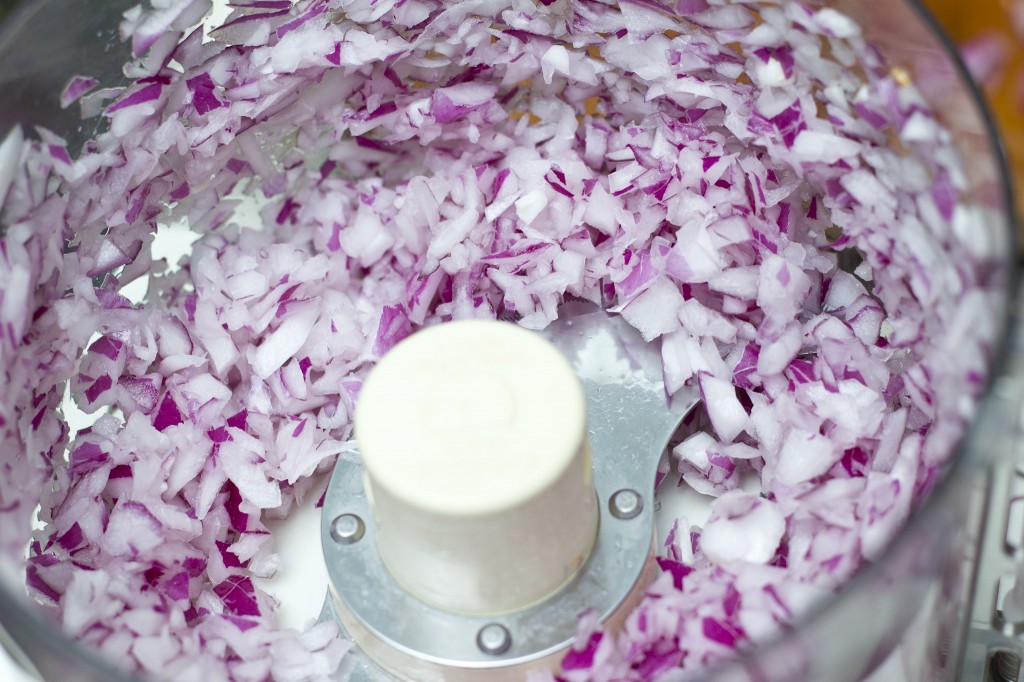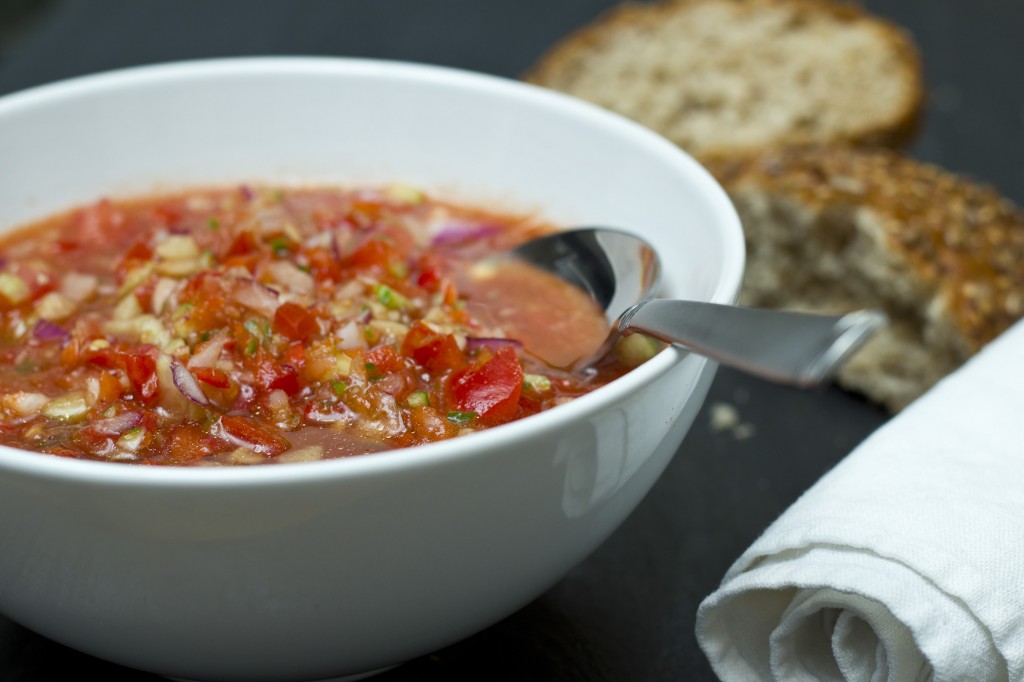 SPICY GAZPACHO
Adapted from The Barefoot Contessa 
1 hothouse cucumber
2 red bell peppers, seeded
4 plum tomatoes
1 red onion
3 garlic cloves, minced
3 cups tomato juice
1/4 cup white wine vinegar
2 tablespoons olive oil
1 tablespoon sriracha
salt and pepper to taste
Roughly chop the cucumber, red peppers, tomatoes, and red onion. Place each vegetable separately into a food processor fitted with a steel blade, pulse until chopped, then transfer to a large bowl.
Add the garlic, tomato juice, vinegar, olive oil, sriracha, salt, and pepper to the vegetables. Mix well and chill for at least an hour before serving.
Don't like spice?  Leave out the sriracha and it's just as good.
Photo Credit: Mark Ward