We've got a guest baker/DJ this week!  My dear friend JB knows comfort food like no other.  I love going to JB's because I always feel welcome, have a good time, eat incredible food, and leave with a full belly and a warm hug.  It's just like going to grandma's, which is where this recipe came from.  We both are greatly inspired by fall….so it made natural sense to pair up and do a post based on one of our favorite ingredients and seasons.  This cake has it all…chewy but not dense, sweet yet a lil tart…it's a cross between a cake, a cookie, and a cobbler.  Yeah, I'm serious.  Paired with a playlist of songs that get the hostess with the most-ess feeling autumnal.  Thanks for sharing your grandma's recipe for us all to enjoy!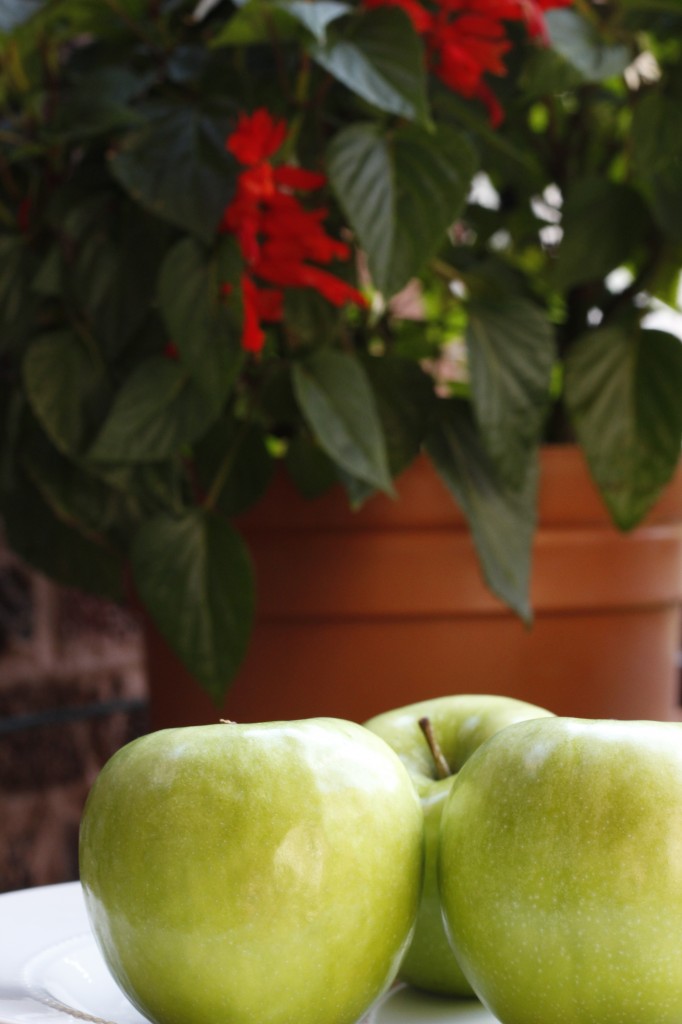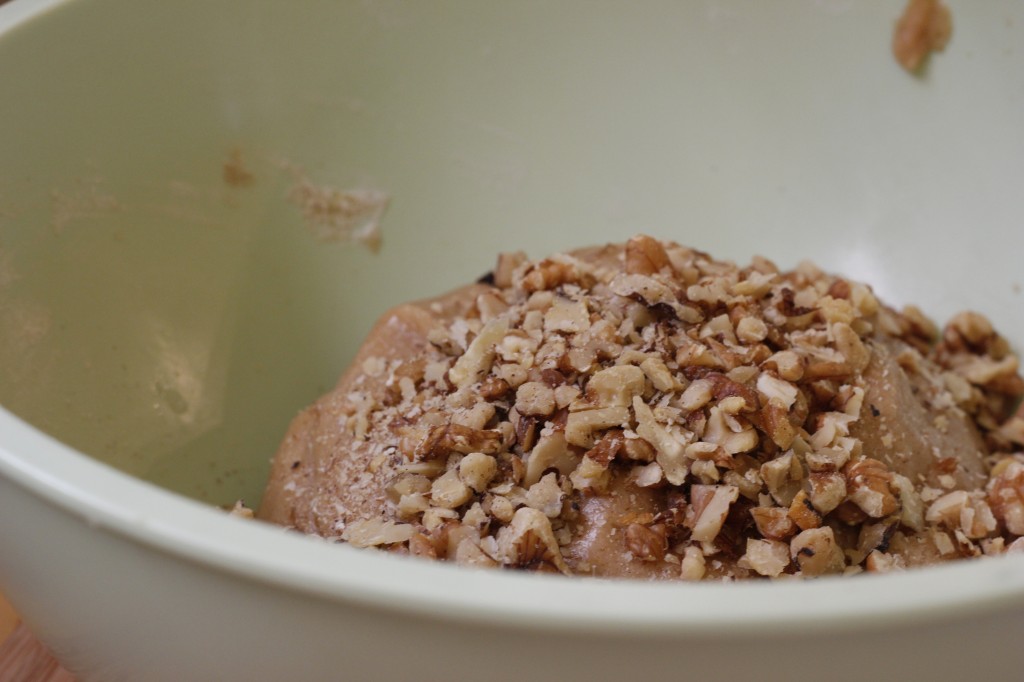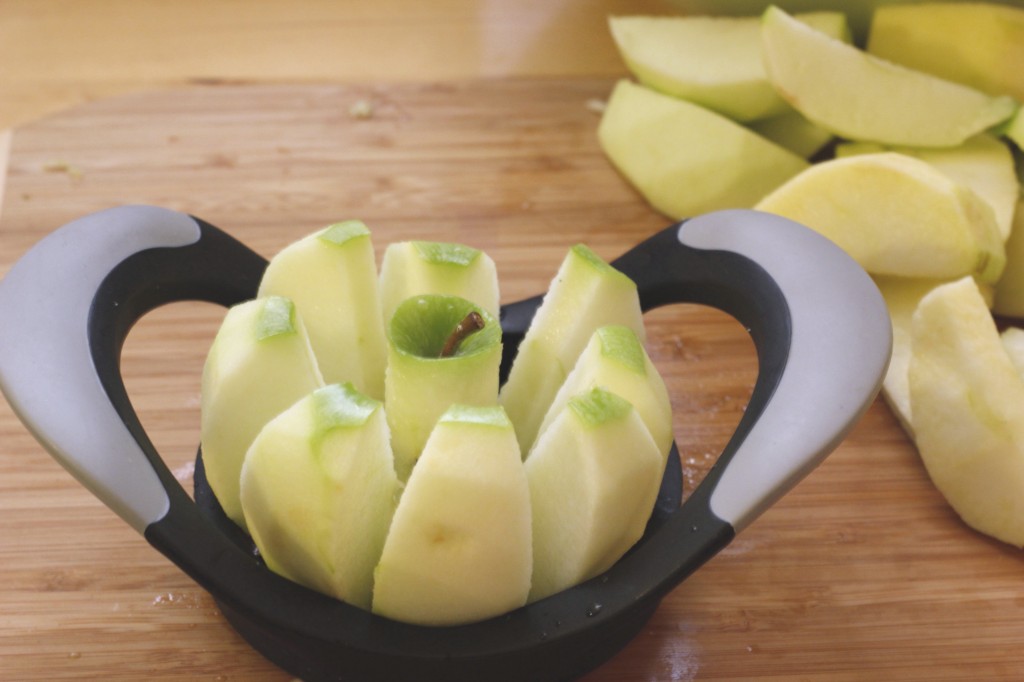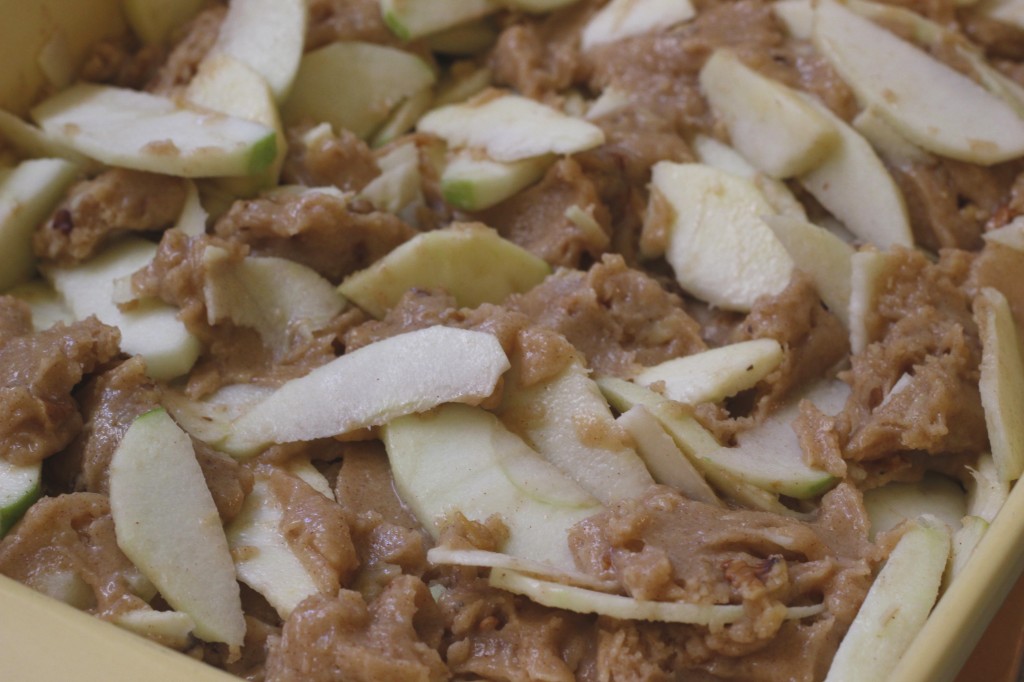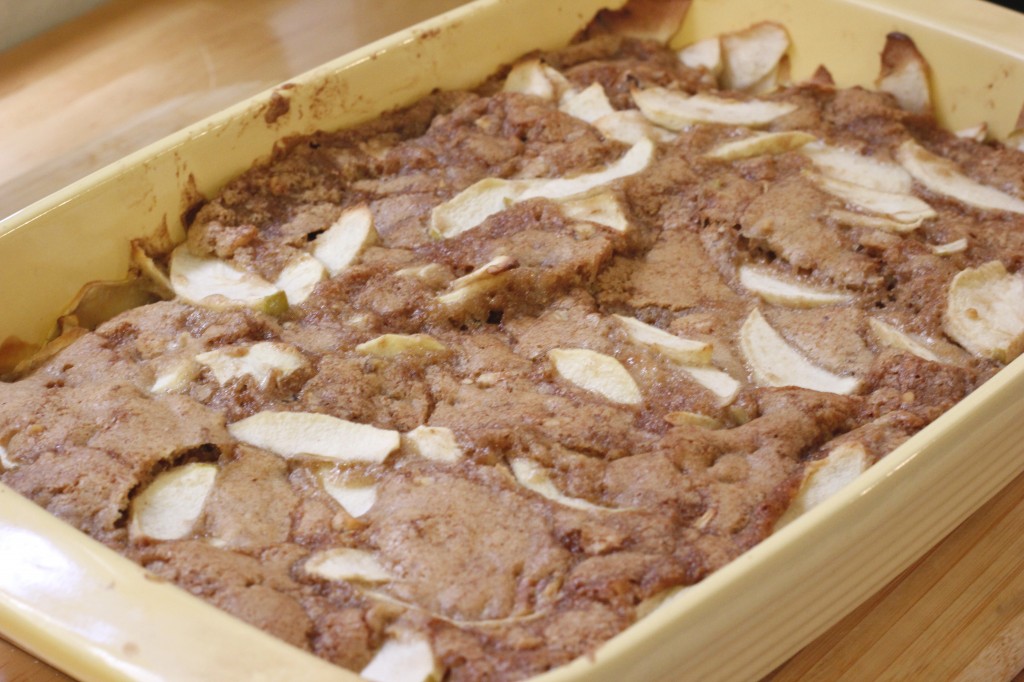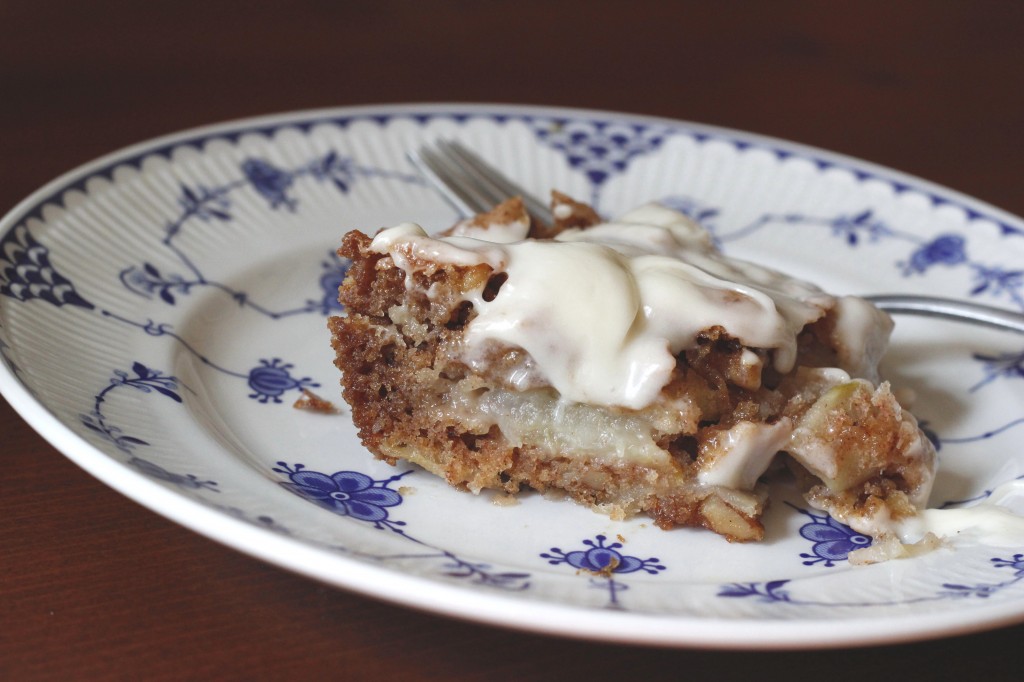 CHUNKY APPLE CAKE
2 cups flour
2 cups sugar
1 teaspoon baking soda
1 teaspoon salt
2 teaspoon cinnamon
1/2 cup melted butter
2 large eggs
1 teaspoon vanilla
4 apples (we did 3 granny smith and 1 golden delicious), peeled, cored, and sliced.
1 cup walnuts (optional)
Cream cheese frosting
8 ounces cream cheese, softened
3 tablespoons butter, softened
1 1/2 cups powdered sugar
1/2 teaspoon salt
1 teaspoon vanilla
Preheat the oven to 350 degrees fahrenheit.
In a large bowl, mix together the flour, sugar, baking soda, salt, and cinnamon with a fork, until combined.
Add the melted butter, eggs, and vanilla.  Continue to stir with the fork and finish by using your hands.  It'll almost resemble cookie dough.
Gently add the apples and walnuts, then spread the dough in a 9 x 13 baking dish.
Bake at 350 for 45 minutes and let cake cool to room temperature.
Mix together the cream cheese and butter.  Add the powdered sugar, salt and vanilla and mix together until combined.  Now frost that cake!