This is November in a nutshell….or maybe a squash shell in this case.  It's an in season dish that will keep you feeling cozy during this grey, rainy, and cool weather here in Chicago.  The trees are changing to gorgeous red and orange and some leaves have fallen.  I happen to love it but some aren't fans of this weather.  Hopefully this will change your mind.  Okay, maybe not for good but at least while you're eating it, you'll enjoy the season a bit more than you were before. It makes a great entree that you can serve with a side salad or use it as a side to roast chicken or whatever you fancy.  Put on your favorite sweater, break out that jacket and boots, and embrace the so called gloomy skies because you've got a great meal and playlist waiting for you.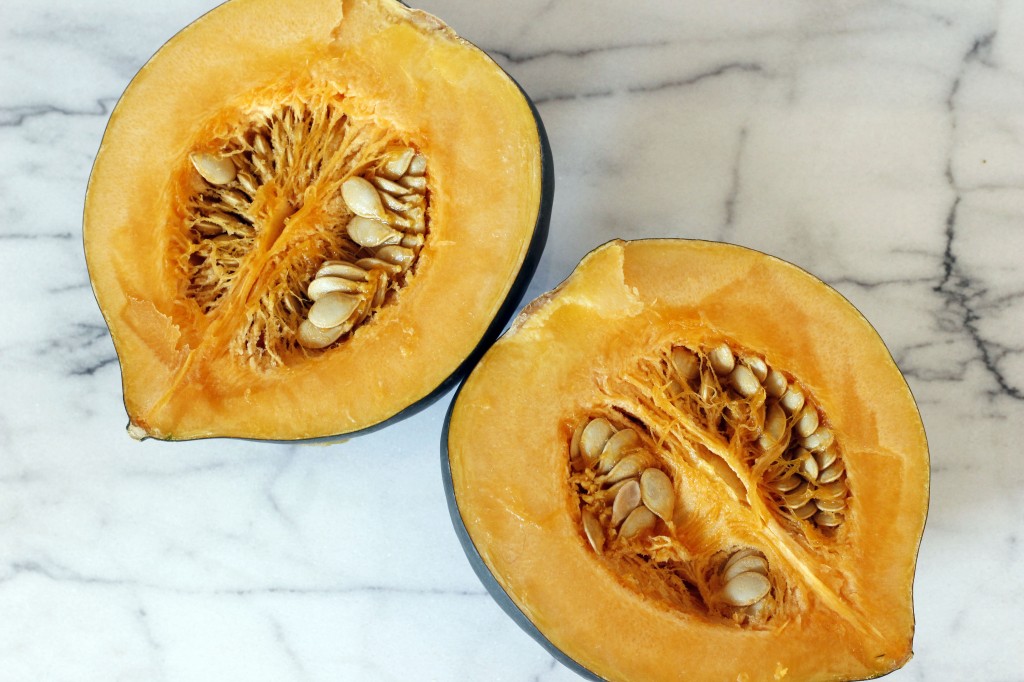 STUFFED ACORN SQUASH
Serves 4
2 acorn squash, halved and seeds removed
1 tablespoon olive oil
½ onion, diced
2 celery stalks, sliced
4 oz mushrooms, diced
1 garlic clove, minced
½ teaspoon dried thyme
1 cup cooked wild rice
¼ cup dried cranberries
¼ cup pecans, chopped
salt & pepper
¼ cup balsamic vinegar
1 teaspoon honey or agave nectar
Preheat oven to 450 degrees fahrenheit

Drizzle the cut side of the squash with olive oil, season with salt & pepper, and place the squash cut side down on a sheet pan and roast in oven for 20 minutes

While squash is roasting, heat the olive oil in a pan over medium heat.  Add the onion and celery and saute until softened.

Add the mushrooms to the pan, season with salt & pepper, and cook until they've released their moisture.  Add the garlic and thyme and cook for one to two minutes.

Turn off the heat and add the cooked rice, cranberries, and pecans.

Place the mushroom & wild rice stuffing inside the cavity of the squash, return the squash to the oven and roast for 20 minutes.

While the stuffed squash roasts, place the balsamic vinegar and honey (or agave nectar) in a small sauce pan and cook over medium heat until reduced by half. Drizzle over stuffed squash.