Beet & Goat Cheese Ravioli
Beets….they're a polarizing vegetable.  You either love 'em or hate 'em.  There's no in between. I've never heard someone say they're pretty good, alright, etc.  It's either "I love beets!" or "BLECH!"…along with a face of absolute disgust.  You know the face…scrunched up nose, frown, squinty eyes…just like you did when you were 6 and your mom went to wipe some smudge off your face.  Yeah, you just made the face now, didn't you?  Well, I've always loved beets, even as a kid.  Maybe it's just because I was a weird kid, or maybe it's because they're actually delicious! This dish is a more grown up version of the plain, canned ones I used to eat as a kid.  Creamy goat cheese in the middle, on top of some peppery arugula (yay me!) with a tangerine vinaigrette to add a little sweetness.  Sounds good, right?  Yeah, I'll convert you.  Now, come to the dark side baby.  Paired with an equally polarizing playlist of bands that are either loved or hated.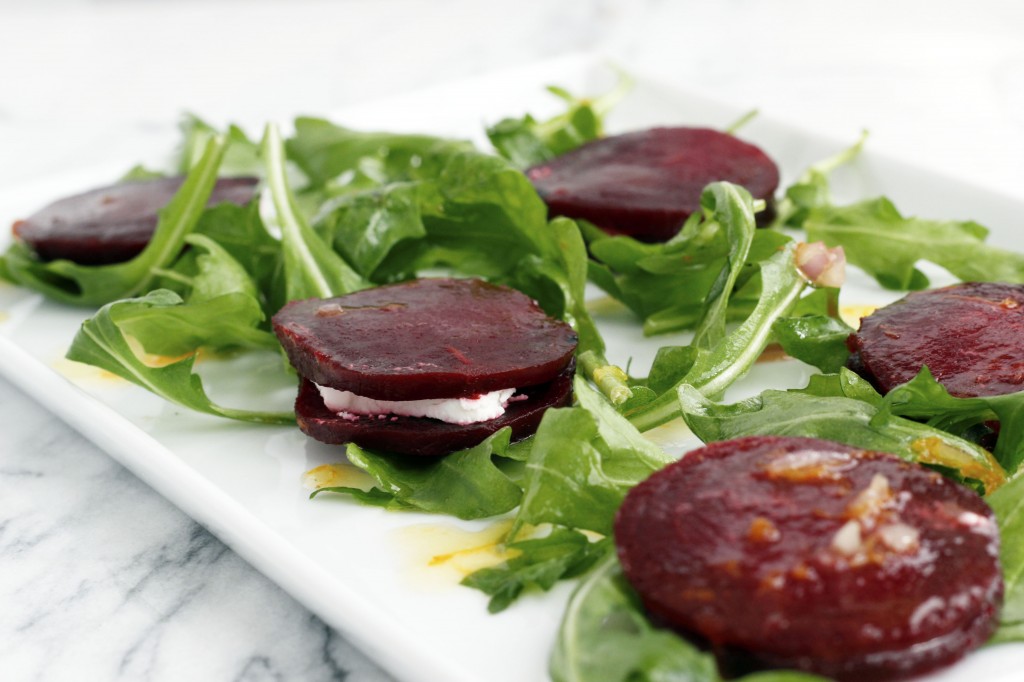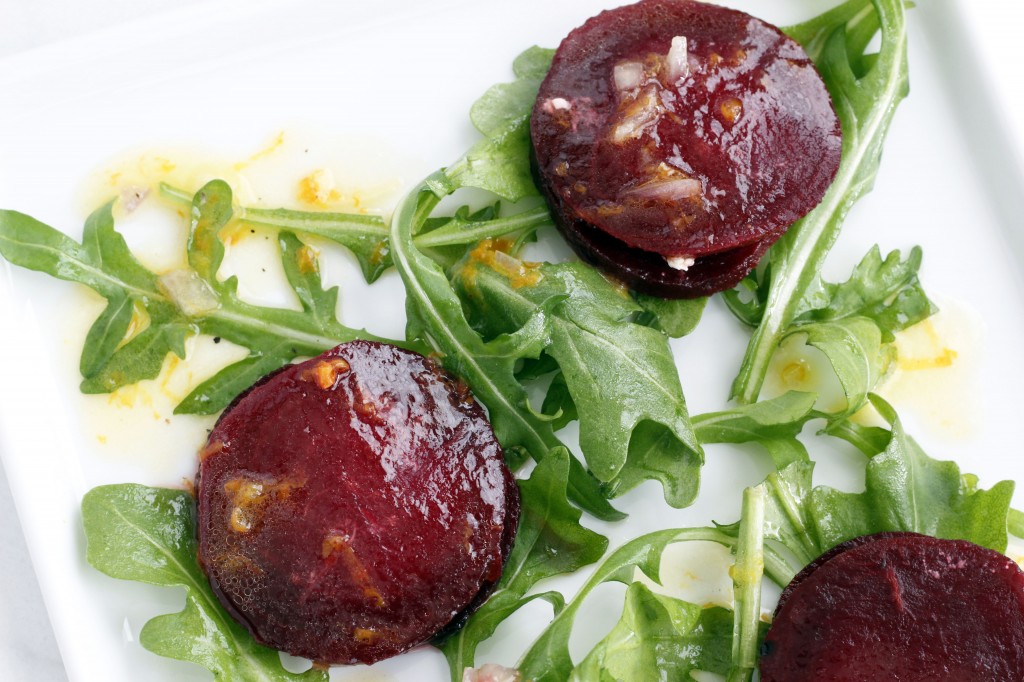 BEET & GOAT CHEESE RAVIOLI
2 beets*
2 oz goat cheese
2 cups arugula
Tangerine Vinaigrette
Zest & juice of a tangerine or a minneola/tangelo
¼ cup olive oil
1 shallot, finely diced
salt & pepper
*Trader Joe's packaged peeled mini beets work great.  If using them, use the whole package and you can skip the next 3 steps.
 Preheat oven to 400
 Wrap beets in aluminum foil and roast for 30-40 minutes or until tender (can stick a knife in 'em)
 Let beets cool then peel.
 Slice the beets very thinly.
Take one beet slice, top it with a small amount of goat cheese, then place another beet slice on top of the goat cheese.
In a small bowl, whisk together the ingredients for the tangerine vinaigrette
In a separate bowl, toss the arugula with a few tablespoons of the vinaigrette
Plate ravioli on top of the arugula and drizzle some of the vinaigrette over it all.