Here's the thing.  I don't like eggplant. I avoid it at all costs. However, for whatever reason, I like it in this dish. I can't explain it. Actually, I like everything about this chili. Dare I say…probably even more than a meat chili? Yeah, I dare say that! A friend that's a pop culture phenom (specifically the 80's) made this for me years ago when I was a vegetarian so, naturally, I think of her every time I make it. Paired with some totally, awesomely, rad tunes from the 80's. It's time to get out the Aqua Net people but keep it away from the flame!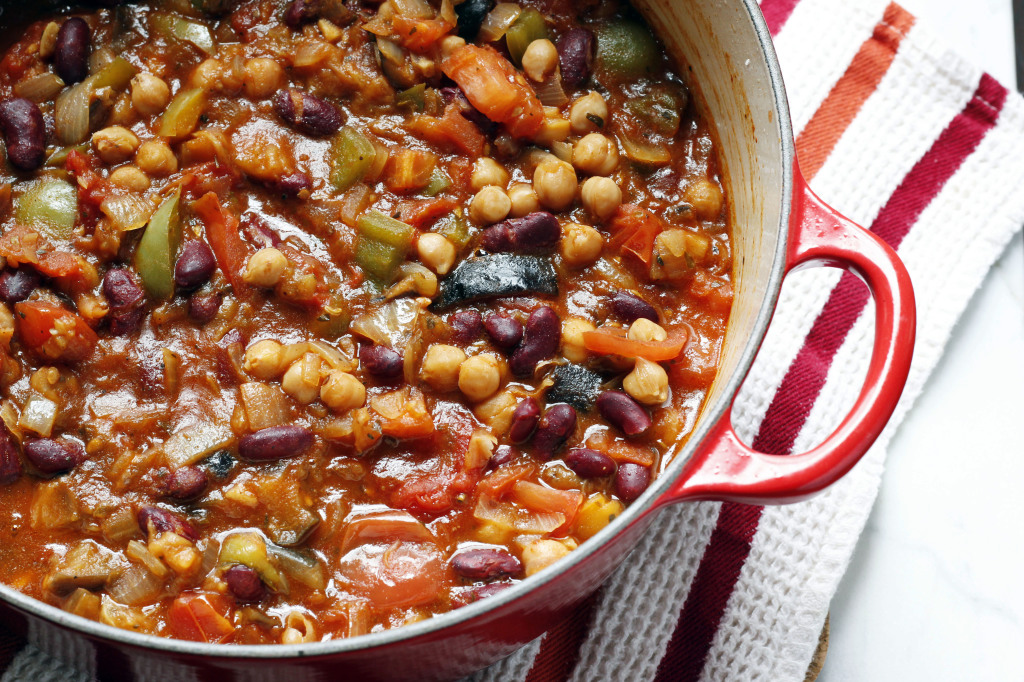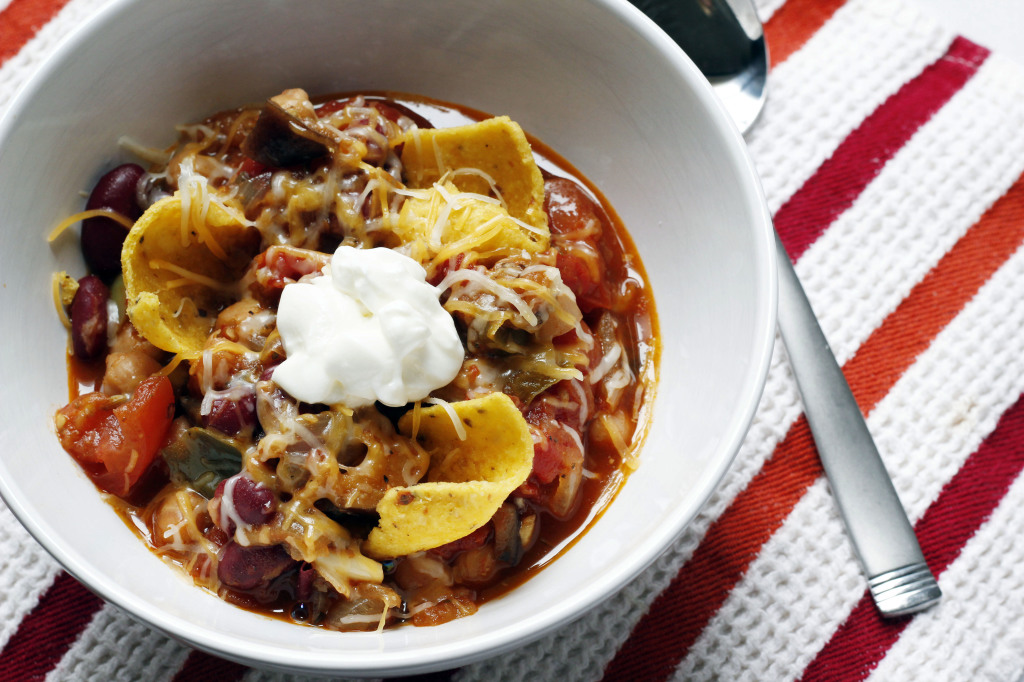 VEGETARIAN CHILI
(adapted from the Silver Palate Cookbook)
1 medium size eggplant, unpeeled, cut into ½" cubes
1 tablespoon Kosher salt
1/2 cup olive oil
2 medium yellow onions, diced
4 cloves garlic, chopped
2 green bell peppers, cored, seeded, diced
1 can (28 oz) Italian plum tomatoes
1 1/2 lb fresh ripe Italian plum tomatoes, diced
2 tablespoons chili powder
1 tablespoon ground cumin
1 tablespoon dried oregano
1 tablespoon dried basil
2 teaspoons freshly ground black pepper
1 teaspoon salt
1 teaspoon fennel seeds
1/2 cup chopped fresh Italian parsley
1 can (15 oz) dark red kidney beans, drained and rinsed
1 can (15 oz) chickpeas, drained and rinsed
1/2 cup fresh dill, chopped
2 tablespoons lemon juice
Toppings for the chili (cheese, sour cream, corn chips, green onions…whatever you like)
Place eggplant in a colander and sprinkle with coarse salt.  Let stand for 30-60 minutes.  Pat dry with paper towels.
Heat the olive oil in a large dutch oven (or pot) over medium heat. Add eggplant and sauté until almost tender. Remove eggplant to a bowl or plate.
Add onions, garlic, and green peppers to dutch oven/pot and sauté just until softened, about 10 minutes.
Lower the heat to medium-low. Add the cooked eggplant back to the pot as well as the canned tomatoes with liquid, fresh tomatoes, chili powder, cumin, oregano, basil, pepper, salt, fennel, and parsley.  Cook uncovered, stirring frequently for 30 minutes.
Add the kidney beans, chickpeas, dill and lemon juice and cook for another 15 minutes.  The eggplant peel should be tender.
Top with your favorite toppings.